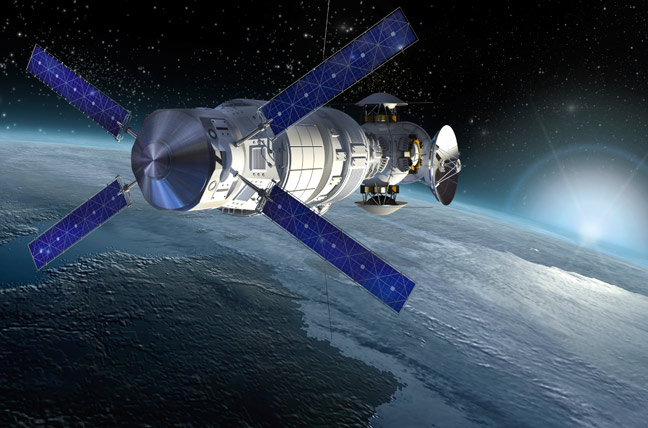 Netherlands: IMAGEM has launched cloud-based platform Rheticus in partnership with Planetek Italia, for Belgium, The Netherlands and Luxembourg. Based on Hexagon Geospatial's M.App Enterprise technology, Rheticus delivers fresh and accurate data and information for monitoring of the Earth's surface transformation phenomena.
Rheticus geo-information service uses a series of industry-focused dashboards to deliver timely and accurate information to policy and decision makers, managers and users for operations and data-driven decision making. The Rheticus platform has been developed by Planetek Italia, a Hexagon Geospatial premium partner from Italy.
IMAGEM aims to deploy Rheticus in Belgium, The Netherlands and Luxembourg, at local governments, environmental and forestry agencies, road and rail, networks (NUTS), construction, mining, heavy industry and more. The platform can be used directly by these organizations or by solution providers and system integrators.
"In the Netherlands alone, the cost of damages and repairs to infrastructure above and below ground as a result of deformation is estimated to run into billions of euros in the next decades. With Rheticus, IMAGEM can now provide our customers with a highly accurate and easy to use online platform that detects subsidence progression over time. This allows users to have an early warning system, avoiding unnecessary risk and cost. We are very pleased to work together with Planetek to make this service available in the Benelux, and connecting it to its Smart M.App platform for use even by non-geospatial professionals," says Patrick de Groot, General Manager at IMAGEM.
Giovanni Sylos Labini, CEO at Planetek Italia adds: "We are excited to cooperate with our international partner, IMAGEM. Rheticus will now assist professionals and decision makers in a growing number of countries, relying on the sound professional support of our partners. Born and strengthened under the Hexagon Geospatial network, the cooperation with IMAGEM opens new opportunities to develop and deliver cutting-edge solutions to our markets. Through the integration of the Rheticus monitoring services in Hexagon Geospatial Smart M.Apps, we can offer insightful analytics and dynamic maps to users worldwide."