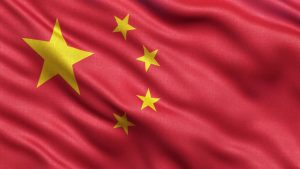 China: Illegal mapping is a "serious" problem in remote areas of western China, according to five annual announcements on typical illegal mapping practices released by the National Administration of Surveying, Mapping and Geoinformation (NASG).
Most of those areas are underprivileged and lack sufficient mapping information, and they are often targeted by espionage, said Zhao Kangning, former deputy director of China's National Administration of Global Navigation Satellite Systems and Applications.
According to NASG, the most frequent unlawful actions are unauthorized mapping and the processing or printing of "problematic maps," which contain information that is wrong or that is classified to protect national security, China's National Defense News reported Wednesday.
Of the seven examples of illegal mapping cases revealed by the NASG in April, three involved unauthorized mapping, including an April 2015 case in which six Taiwanese illegally entered a closed military area in Hami, Northwest China's Xinjiang Uyghur Autonomous Region to collect geographic information.
China's National Defense News reported that the illegal obtainment of geographic information by overseas organizations and individuals is common, particularly in Xinjiang, Northwest China's Shaanxi Province, Northeast China's Liaoning Province and Northeast China's Jilin province.
"Shaanxi has captured many overseas individuals that conducted illegal mapping in recent years, and illegal mapping is on the rise," a Shaanxi Administration of Surveying, Mapping and Geoinformation official told the newspaper.
The official claimed that many foreigners and associates of foreign organizations pretend to travel, investigate water resources, hike or conduct archaeological studies in order to target national defense projects and military facilities.
Source: ECNS