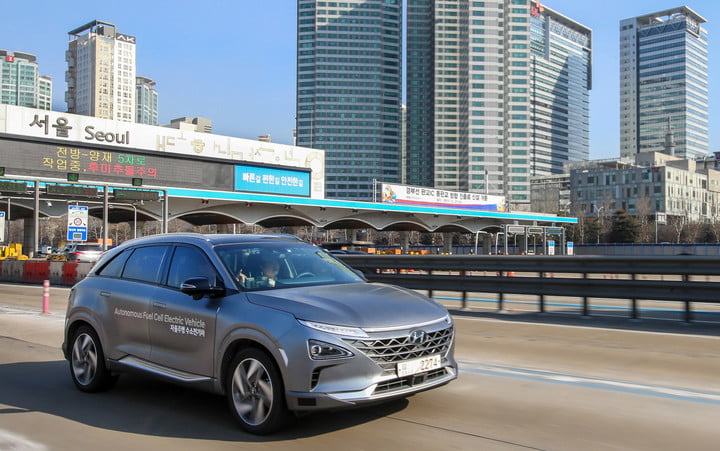 South Korea: Hyundai Motor announced its strategic partnership with Autotalks, a leading technology company specialized in the manufacturing of Vehicle to Everything (V2X) communication chipsets.
Hyundai Motor forms a strategic partnership with Autotalks through a direct investment to accelerate the development and deployment of the next generation chipset for connected cars.
V2X technology allows vehicles to communicate with one another, with other road users and road infrastructure, enhancing road safety and mobility. The main focus of any V2X solution is safety. As a reliable non-line-of-sight sensor working in all environments and weather conditions, it helps prevent road collisions and avoid dangerous situations. In manned vehicles, V2X systems convey important information to the driver in the form of alerts and notifications and can also actuate the vehicle in dangerous situations. In autonomous vehicles, V2X complements existing sensors, allowing them to make more informed decisions as well as easing their interaction with other road users.
Connectivity is one of the core technologies that can be applied to smart city business models, as well as autonomous driving and infotainment. Hyundai Motor will continue to invest in disruptive technologies that are in line with Hyundai's current and future strategic pillars.
Yunseong Hwang, Director of open innovation business group, Hyundai Motor Company, says,"Having a top global car manufacturer such as Hyundai invest directly in Autotalks is not only a vote of confidence in the company but a testament to the growing V2X market. Hyundai's pursuit of cutting-edge communication and safety technologies is a perfect match with Autotalks' leading V2X capabilities. The funding from Hyundai will fuel Autotalks' technology roadmap as well as support our customers and partners all over the globe."
Hagai Zyss, CEO of Autotalks, says,"Hyundai is expanding partnerships in the connectivity field to further strengthen connectivity technology vital to autonomous driving and explore new business opportunities within smart city infrastructure."