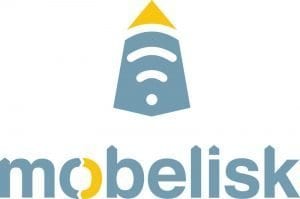 US: Hyperion Partners and Mobelisk have announced plans to provide their customers state-of-the-art Enterprise Mobility solutions that transform Commercial Off-the-Shelf (COTS) tablets and smartphones into targeted mobile enterprise solutions that add ruggedized protection, various data capture peripherals, an array of IoT sensors and a comprehensive cloud-based manageability platform. The result is a modular set of targeted solutions that optimally meet the needs of industrial use cases in key markets such as Field Services, Distribution/Logistics, Transport, Retail, and Healthcare.
Founded in 2012 and with offices throughout the US, Hyperion Partners is a full-service business development and technology consulting firm specializing in mobility. Hyperion Partners is also a Sprint Mobility Solutions Partner and Master Agent. The company has deep experience applying all aspects of mobility and complementary technologies allowing customers to focus on their core competencies to achieve business goals and not worry about keeping pace with emerging technologies.
"Hyperion Partners focuses on the creative use of technology to drive measurable business results for business customers of all sizes. They have been on the client side of the businesses they serve and understand the needs and pressures of procuring technology solutions that deliver upon a true ROI. This is an exciting opportunity for all Parties involved and one which will benefit a wide variety of enterprise customers due to Hyperion's extensive history and long-standing relationship with Sprint", said Dennis Hamann, Founder and CEO of Mobelisk
Mobelisk is the first in the industry to feature an integrated array of cloud-connected IoT sensors in the MaxWorkFlow modules that capture shock, vibration, temperature, humidity, barometric pressure, and enhanced positioning measurement independently from the host smartphone or tablet. This allows both proactive service and support of the devices in the field as well as the ability to capture valuable real-time operational data.  Coupled with a choice of a variety of peripherals and intelligent extended battery capacity delivered in a convenient set of modular accessories, these solutions provide rich data capture capabilities at a fraction of the cost of the traditional, customized legacy solutions of the past.
"Today, business and technology are inextricably linked. Much of the value that Hyperion is able to deliver to our customers comes as a direct result of key partnerships with companies like Mobelisk", said Dennis McSweeney, Hyperion SVP of Strategy and Business Development.