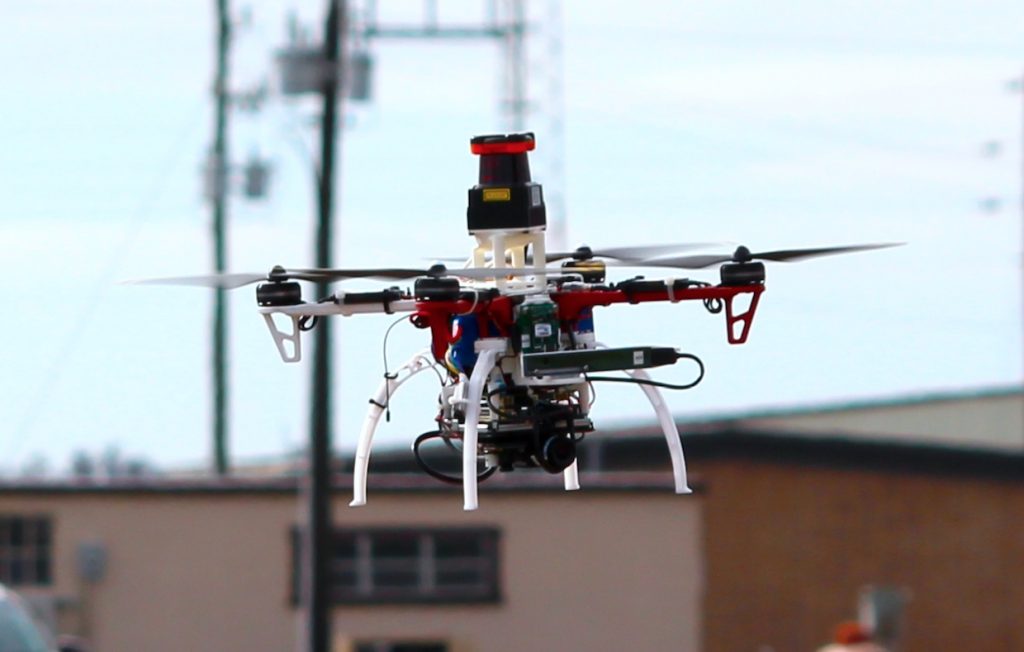 US: Humatics Corporation, the company developing breakthrough microlocation products, has announced a partnership with Hangar Technology, the world's first autonomous data acquisition platform for 4D Visual Insights. The combination will add unprecedented centimeter- and millimeter-scale positioning to Hangar's autonomous flight control engine – opening the possibility of true, scalable indoor and outdoor precision-captured asset imagery, bringing real-time microlocation to autonomous drones, cars and robotics. Enabling these capabilities in a complex urban environment is made possible by the integration of technology among the partners.
The commercial implementation of this unique partnership will include installations at Vapor IO's Kinetic Edge™, a platform that will enable high-precision navigation, industrial automation, next-generation construction, autonomous vehicles, and ultimately bring smart cities to life. The partnership is expected to collaborate on joint solution development and demonstrations in 2018, with commercial deployments in 2019.
Autonomous Robotics at the Kinetic Edge
The Humatics partnership expands on Hangar's existing autonomous infrastructure leveraging Vapor IO's Kinetic Edge to plan and execute autonomous missions to produce 4D Visual Insights™. The Kinetic Edge will be rolled out in the US via Project Volutus, a partnership that was announced in June of last year. Project Volutus will deploy a nationwide network of Kinetic Edge microdata centers in key metropolitan cities, including Chicago as the first Kinetic Edge city.
Hangar's Robotics-as-a-System on top of the Kinetic Edge will provide intelligent infrastructure for autonomous robotics across the entire network of Project Volutus cities as they come online. Together, Hangar and Humatics will enable new services for autonomous vehicles that include precision navigation, micro-location, and universal traffic assistance.
"The physical world moves rapidly and unpredictably. As autonomous systems such as drones, vehicles, and robots gain mass adoption, they're going to require precise awareness of the environment around them," says Jeff DeCoux, CEO and founder of Hangar. "Fractions of seconds and location accuracy are paramount. Humatics gives us the added ability to safely and seamlessly navigate complex environments with centimeter- and millimeter-scale accuracy."
The Humatics Spatial Intelligence Platform™ is comprised of its centimeter- and millimeter-scale microlocation systems and analytics software, capable of capturing and calculating precise 3D positions, both outside and indoors. This data stream allows for quick and robust drone positioning and navigation in any environment.
"We are piloting our breakthrough microlocation system with key smart city innovators like Hangar," said David Mindell, Humatics co-founder and CEO. "High precision position data can dramatically improve safety, efficiency and productivity. We envision many applications for precise drone navigation in smart cities, from inspections of construction, transportation and other infrastructure, all the way inside buildings, where precision becomes even more critical."