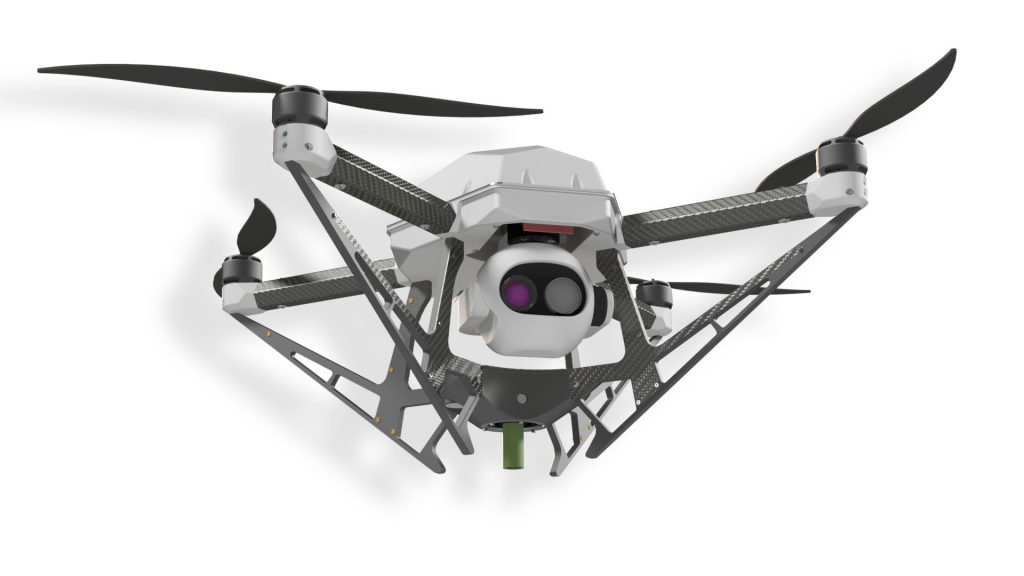 US: Hoverfly Technologies, America's leading tether-powered drone (UAS) manufacturer is debuting LIVESKY SENTRY to commercial security practitioners and end users attending the GSX conference in Las Vegas.
Hoverfly will unveil its high-tech enterprise level solution called LIVESKY SENTRY. The new model showcases how drones will be used as a force multiplier to augment labor costs by allowing control of multiple tethered drones from a single security operations center.
"We listened to the voice of the customer and designed a true enterprise level solution. Our system can remotely control multiple drones from any security operations center using simple to operate the cloud-based software. This makes SENTRY a cost-effective autonomous patrol drone as it hovers high above the scene providing actionable intelligence below and expanding the outer layer of security" says Senior Vice President of System Solutions, Lew Pincus.
The LIVESKY SENTRY configured with Hoverfly's new SkyBox and cloud-based remote operating software comes in three design configurations to meet most outdoor security requirements. SkyBox can be mounted on rooftops, in the back of pick-up trucks or unmounted using the tether kit as its landing nest. The SENTRY enterprise system can be programmed to simultaneously control multiple drones in any number of locations with the click of a mouse.
LIVESKY SENTRY is designed to meet IP-54 weather resistant standards and is equipped with a gimble for swapping payloads. Other features include RF secure 1080p video and data over the tether for jam-proof operation, pilot-less 5-button control, and precision landing.