Brazil: Hexagon launched an integrated cultivation management solution HxGN AgrOn Production to empower its customers which will help them to optimize resource efficiency, increase yield, reduce inputs and ensure the quality of their product.
The solution is comprised of software and hardware solution and will optimize and automate entire crop cycles from planning to cultivation.
The product was officially unveiled at Agrishow, in Ribeirão Preto, Brazil. The show is one of the world's largest agricultural technology fairs in the world.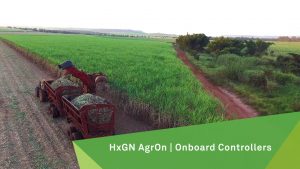 Talking about the product, Ola Rollén, president and CEO of Hexagon said, "Real-time information is the key to efficient field management. HxGN AgrOn Production brings immediate benefits to agricultural and forestry companies — providing instant control of all stages of the cultivation process and enabling resource optimisation and efficiency."
According to the company, the solution will enable Hexagon's customers to achieve a smarter cultivation by connecting, synchronizing and optimizing workflows, teams and information while reducing operating costs.
HxGN AgrOn Production addresses resource management challenges of enterprise farms and is a future-proof investment in information technology innovations that are enabling the smart digital reality in agriculture.