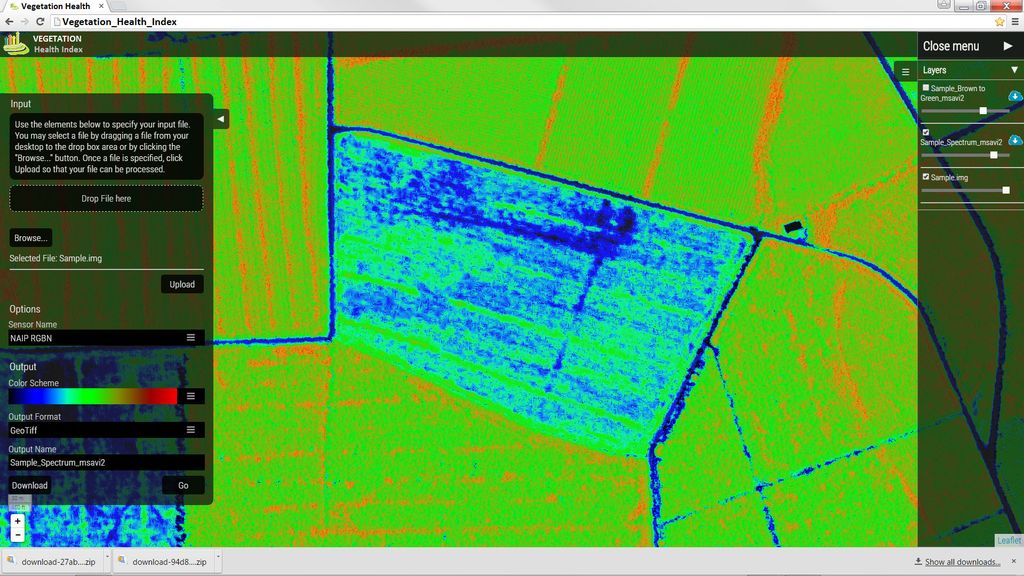 US: Hexagon Geospatial has released seven different Vegetation Health Hexagon Smart M.Apps, which make use of remote sensing algorithms to identify plant and crop health from a variety of different sensors.
Focused on the burgeoning precision agriculture movement and the increasing ubiquity of Unmanned Aerial Vehicles (UAVs) or drones, these Smart M.Apps make the power of remote sensing techniques accessible to everyone.
"Many of these indices have been available to remote sensing scientists and image analysts for years," said Hexagon Geospatial President Mladen Stojic. "These Hexagon Smart M.Apps leverage the power contained within our desktop products, offering targeted components within lightweight apps."
In addition, the analytical engines behind each of these Vegetation Health Smart M.Apps are available to Hexagon Geospatial Developer Network (HGDN) subscribers, providing them with templates to jumpstart the creation of their own Hexagon Smart M.Apps.
The seven Hexagon Smart M.Apps all focus on different aspects of crop, vegetation, and agriculture health measurement. Whether examining tall crops or identifying the location and extent of burned areas, these Smart M.Apps make complex remote sensing analysis quick, easy and accessible.
Source: Market Wired