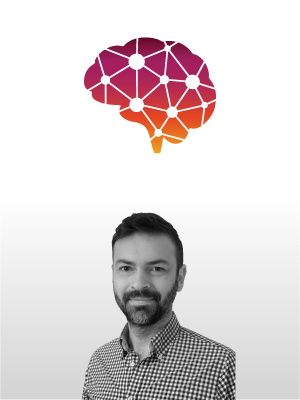 US: Hexagon Geospatial has announced the winners of its IGNITE competition. The IGNITE competition challenged innovative thinkers to brainstorm real-world problems that could benefit from geospatial technology. They were then asked to use Hexagon Geospatial's platform to build applications – Hexagon Smart M.Apps – that transform their ideas into dynamic information services.
Tomasz Berezowski Takes Home $100,000 Grand Prize
The Grand Prize-winning Smart M.App was Mind M.App by Tomasz Berezowski and his Graph Revolution team from The Wroclaw Institute in Poland. As Grand Prize Winner, Tomasz will receive a $100,000 prize to invest in his burgeoning geospatial business.
"Mind M.App introduces a new data modeling paradigm, allowing you to discover hidden links and uncover spatial patterns," said Mladen Stojic, President, Hexagon Geospatial. "Mind M.App exemplifies the power of a Hexagon Smart M.App: a dynamic tool for re-envisioning geospatial data in a way that elicits and communicates new insights that can help solve a variety of real-world problems. Congratulations, Tomasz!"
The Mind M.App is the first Smart M.App to combine a graph data model with Hexagon Geospatial's platform. Mind M.App allows you to create maps of associations between entities. You can record complex knowledge gathered during research or an investigation and combine it with external data sources using RDF technology.
Once you have your mind map created you can discover hidden links and spatial patterns to provide new insight. This can help in a variety of uses, from helping investigative journalists and forensic scientists to visualizing office locations and tracing genealogy.
Second and Third Place Winners: Paul Geurts and Noel Khan
The second place, $50,000-winning Smart M.App was Smart Emissions by Paul Geurts and the Municipality of Nijmegen in the Netherlands. This Smart M.App combines readings from air and noise pollution sensors and visualizes it in a map, facilitating meaningful Smart City conversations between citizens and their government.
The third place winner was Noel Khan and his AiGIS: US Tax Maps application. This Smart M.App is a fully automated application that helps Tax Assessor offices efficiently georeference their US Assessor maps to leverage the spatial relationships in their data. Noel won $25,000 that he can now reinvest in his new business.
Other Honorable Mentions
Because of the high level of creativity and innovation shared by the finalists throughout this competition, it was a genuine challenge to determine only three winners. Andrew Kerr from Sweden, receives an Honorable Mention for his Everybody Counts: My Safari Smart M.App. This application combines Smart M.App technology with crowd-sourcing smart phone apps used by ecotourists to help perform a census of endangered species in African Safari parks.
Jens Hiestermann of South Africa also garnered an Honorable Mention for his GeoFarmer – A Monthly Crop Monitoring Tool. This ground-breaking Smart M.App uses climatic data and satellite imagery to help agricultural estimators, insurers, and commodity traders determine field-specific crop status.
All of the other finalists who submitted working Smart M.Apps by the deadline will also receive $5,000. You can read more about the finalists and see more about the IGNITE apps on the M.App Exchange.
"These finalists represent some of the most creative and passionate thinkers in the geospatial arena," said Hexagon Geospatial President Mladen Stojic. "We started IGNITE with the vision that this could help transform maps from static pictures of the past into dynamic tools for communicating insight. Every competitor accomplished exactly that, and I am pleased to reward them for their labor. I am especially excited to see these ideas, and ideas of others who have been inspired by these IGNITE innovators, come to fruition."