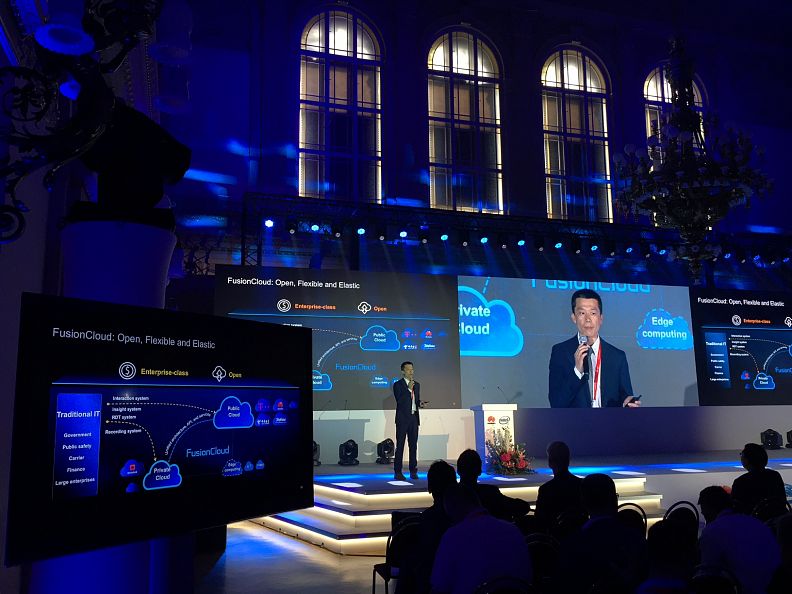 China: Hexagon AB, a leading provider of information technologies that drive productivity and quality across geospatial and industrial enterprise applications, received the "Best Developer Partner Award" and the "Business Win-Win Award" at Huawei Connect 2017. This expo and forum brings together global IT leaders with the industries that Huawei provides services to.
With most of the world's population dwelling in urban spheres, Hexagon and Huawei have partnered on the first end-to-end Safe City solution. Hexagon received the awards for its work to develop, market and sell the joint solution with Huawei. The solution has been selected to solve safe city challenges across multiple projects in 8 countries.
"To solve a challenge as great as urban safety and security requires a strong partnership between suppliers of mission-critical technologies," said Hexagon President and CEO Ola Rollén.  He added, "Hexagon is honored to receive recognition for the progress we have made to provide cities with the technologies they need to become safer and more resilient."
The joint Safe City solution improves interagency collaboration to better predict, prepare for and respond to urban-area challenges, from everyday incidents to major emergencies.
Combining technologies from Hexagon and Huawei, it provides cities with a common operating picture, command-and-control capabilities, video analytics, eLTE devices and more.