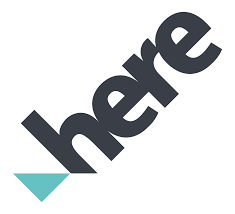 The Netherlands: HERE Technologies has surpassed Google to become the world's leading location platform, according to the latest ranking from Ovum.
In the latest edition of its twice-yearly report, Location Platform Index: Mapping and Navigation, Ovum assessed 14 major location platform vendors, ranking them according to the mapping and technology they offer as well as the size of their reach across developer communities and industries.
For the first time, HERE scored higher than Google in the overall ranking, boosted by advancements it has made in several areas. In particular, Ovum highlighted recent changes HERE has made to its developer program, including the introduction of a new and simplified pricing plan. On August 1, HERE announced a new pricing plan, including a freemium option, designed to make it easier for developers to access high-quality location data and tools.
"HERE has completely overhauled its developer framework […]," Ovum analysts Eden Zoller and Charlotte Palfrey acknowledge in the report. The new price plan "appears more developer friendly and competitive than the new Google Maps model, which should play to HERE's advantage and bring long-term benefits in terms of HERE's reach," they added. 
Ovum also highlighted progress HERE has made in high definition (HD) and indoor mapping, as well as its introduction of new technology supporting the secure and efficient over-the-air delivery of software and data.
"To be recognized by Ovum as the leading location platform is testament to the hard work of the HERE team over the last two years in key areas. These include our continuous progress in high definition mapping, the forming of the OneMap Alliance, our new solution for tracking and positioning, our leadership in indoor mapping and the introduction of secure over-the-air updates through HERE OTA Connect," said Edzard Overbeek, Chief Executive Officer at HERE Technologies. "Our ambition is also to put the best location technology into the hands of developers everywhere, and I'm pleased about the progress we are making."