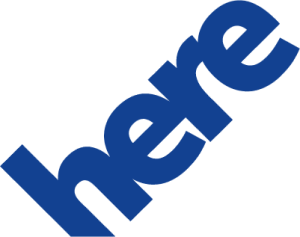 US: Market research and consulting firm Ovum has rated HERE Open Location Platform as the most complete platform by beating out Google, TomTom and Apple in its most recent semi-annual Location Platform Index.
Ovum, which rates the overall capabilities of providers in the location-based services market, gave HERE an overall score of 7.73 and the clear number one spot in completeness, mapping data, features, traffic, device compatibility and other categories.
"With its detailed mapping data, strong enterprise and automotive service propositions and continuous effort to innovate in the space, HERE has secured the top spot in the completeness category of Ovum's Location Platform Index," said Neha Dharia, Senior Analyst, Consumer Services, Ovum. "HERE has demonstrated that with its strong foundation of mapping information, overlaid with tools and services designed specifically for the enterprise and automotive industry, it continues to be the most complete platform in the market."
"We are honored that Ovum has recognized our HERE Open Location Platform," says Edzard Overbeek, Chief Executive Officer of HERE. "Location intelligence is our DNA. As digitization sparks an explosion of location-based data, HERE has the platform best equipped to harness that data and create unique and differentiated products, services and solutions for our customers and partners globally."
In a world where data is paramount, HERE is helping people, enterprises and cities the world over harness the power of location.
The HERE Open Location Platform (OLP) is a cloud-based platform that delivers a rich set of location-based data and services. Agnostic to data type and source, the Open Location Platform unlocks new levels of location insights and assets by aggregating, normalizing, and conflating data sets from across industries.
Many of the world's leading automotive, enterprise and Internet companies leverage the HERE platform today to run their businesses.