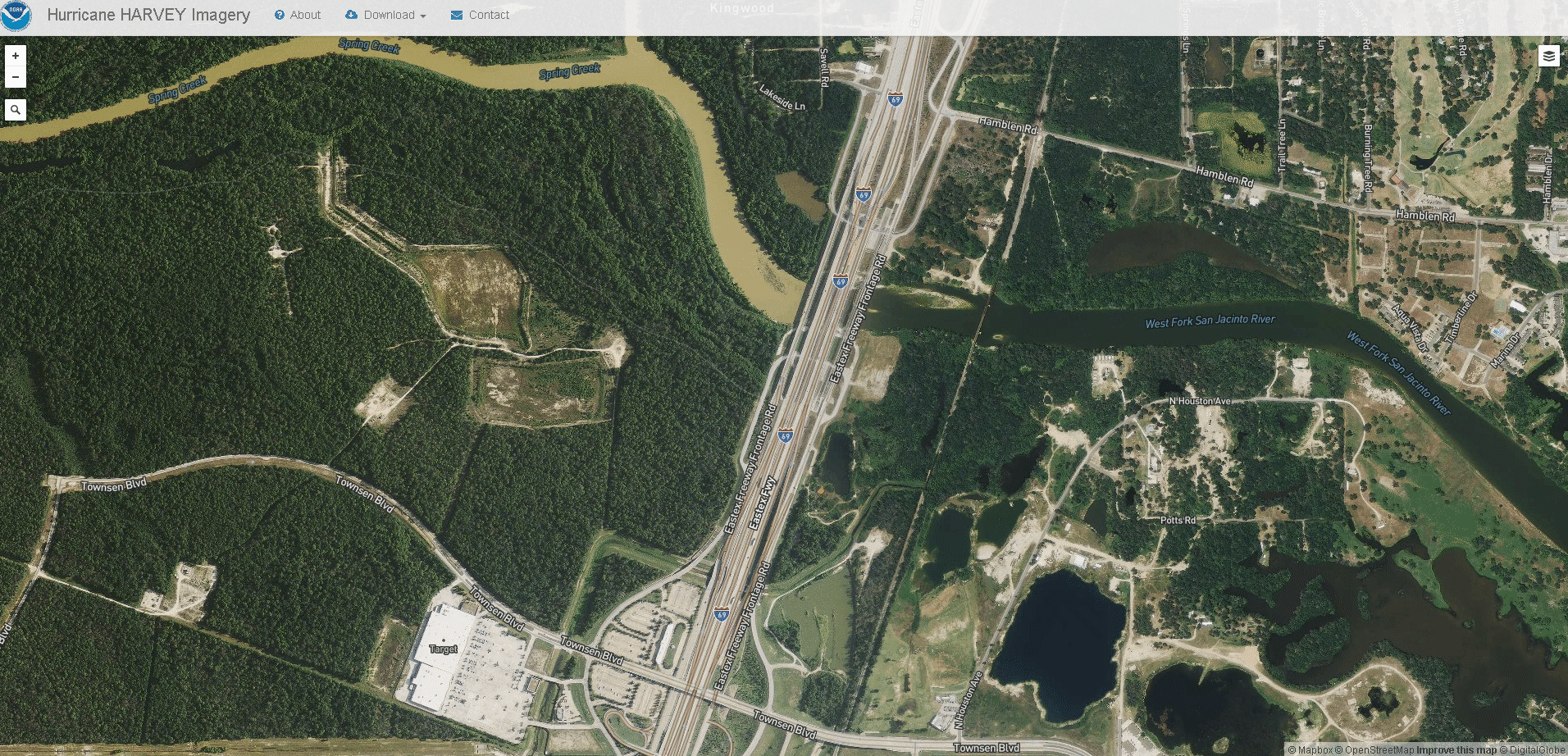 The map is developed using DigitalGlobe's most recent satellite images paired with points of interest for superfund sites, refineries and other EPA toxic hazards in the greater Houston area.
Mapbox created map will highlight the areas of highest concern to help Houston police, other first responders and city officials plan for and mitigate issues associated with chemical plants, refineries and potential toxic contamination in flood waters.
In the catastrophic aftermath of Hurricane Harvey, maps and data are critical to the response. Geographic data about the infrastructure and people in the region allows responders to identify the most vulnerable areas and respond accordingly.
In addition to creating the hazard map, Mapbox has been working closely with several relief organizations to provide technical support during the course of Hurricane Harvey response efforts, including:
For more information on how location data and mapping technology can assist in relief efforts, the importance of open source maps, and resources to help, go to Mapbox Points of Interest.