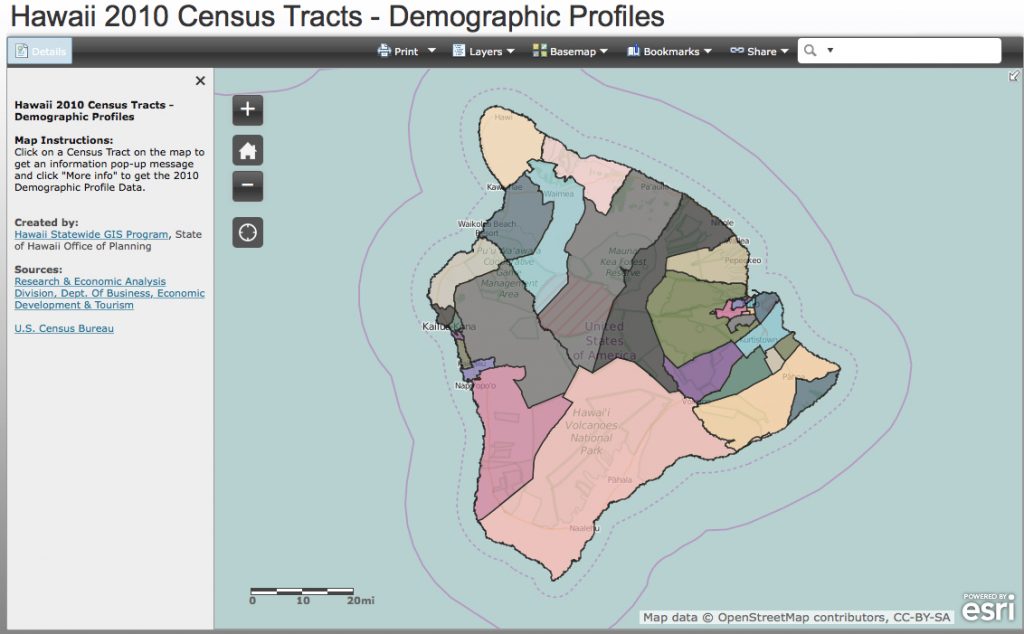 US: The state Office of Planning (OP) in partnership with the state Office of Enterprise Technology Services (ETS) has announced major upgrades to the state's geographic information system (GIS). The upgrades take advantage of current advances in server-based GIS and cloud services, and improve data sharing, accessibility and cost-effectiveness.
"It's an exciting time for GIS in Hawaii state government," said OP Director Leo R. Asuncion. "The ultimate goal is to make it easier for all state employees, contractors and the public to use, make and share geospatial data, maps and applications on any device at any time."
The state GIS database has been deployed on a centralized state server that allows agencies to share information, increasing its accessibility beyond the source agency and encouraging a "create once, use many" philosophy. The upgrade also reduces the development of redundant databases, helps to standardize the information being analyzed by decision makers, and serves as a means of collecting and distributing the most up-to-date authoritative GIS data.
The same data has been migrated into the "cloud" and will be available to the general public as web services. This will make the data even more widely available for use by anyone with a mapping application connected to web services. Included in the cloud deployment is an open data portal that adds extensive data search and download capabilities.
"We have taken delivery of the migrated database — more than 250 data layers — and have performed quality checks and some initial testing. We're now in the process of inviting user testing," said OP IT Specialist Joan Delos Santos, who has been leading the upgrade effort for the state.
Source: Hawaii