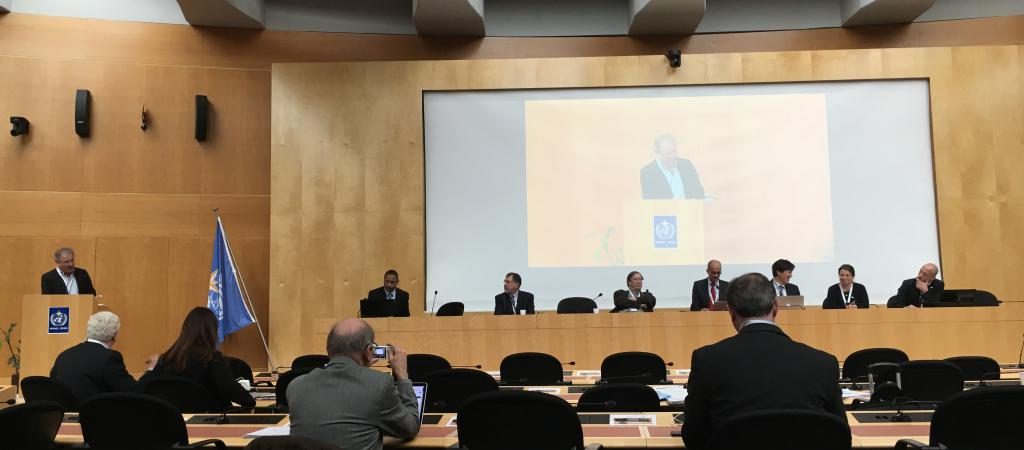 Switzerland: In July, HOT was voted in as a participating organization of the Group on Earth Observations (GEO). Forums like GEO that emphasize sharing of free and open Earth observation data are critical to evolve the methods and standards to make data and information more accessible. GEO is building the Global Earth Observation System of Systems (GEOSS) to connect the world's environmental and socio-economic data sources. Membership in the global data-sharing body brings opportunities for HOT to contribute to use of Earth observation data and information for better decision-making.
A total of eight new organizations were selected for membership during GEO's 37th Executive Meeting in Geneva in July. HOT joins along with other organizations like the World Health Organization (WHO), Integrated Carbon Observation System (ICOS), and the World Ocean Council (WOC). As new members of GEO, we want to continue to advance the use of open source tools for applying OpenStreetMap and other open data to solve humanitarian and global development issues. We see our membership as a way for us to continue progress to see the Sustainable Development Goals achieved.
Anyone can join us in the conversation with GEO. Join the OpenAerialMap community to participate in the discussion on open-licensed imagery or contribute to the development of tools for sharing imagery. The HOT Imagery-Coordination working group is another method to join in HOT's membership with GEO. As a part of GEO, we will engage in GEO community activities on using satellite imagery. We're looking forward to being an active GEO participating organization and contributing to the conversation. Reach out to us to let us know if you want to share ideas for conversations that we can help bring to the table.