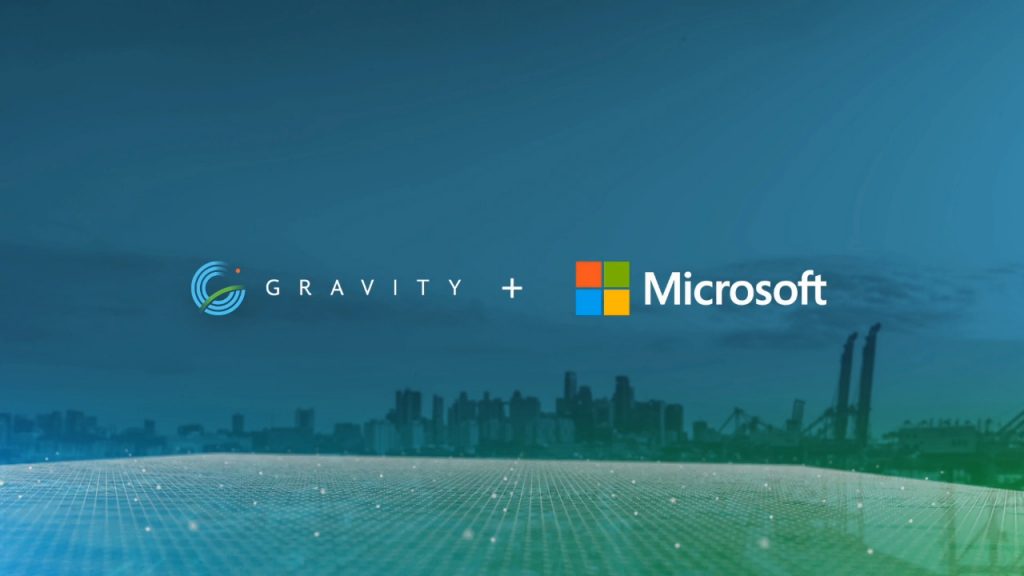 US: Gravity Supply Chain has announced a partnership with Microsoft enabling it to accelerate the delivery of its Software-as-a-Service (SaaS) solutions. Gravity provides organizations with real-time, end-to-end visibility of the supply chain. Its software also provides predictive insights, prescriptive actions and automated decision support across a company's global sourcing, supply chain and logistics networks. Gravity will leverage Microsoft's Azure cloud platform to continue the deployment of market-leading, differentiated SaaS solutions for its customers at a faster pace.
"Our software supports the digitization of the supply chain of some of the world's leading companies, allowing them to capitalize on revenue opportunities and increase customer engagement," said Graham Parker, Chief Executive Officer, Gravity Supply Chain. "Our partnership with Microsoft complements our mission to inspire today's supply chains as the world moves into the digital economy age."
Microsoft are equally keen about the opportunities the partnership provides, with Gerald Leo, Director, Commercial Partners and Small Medium Enterprises Group, Microsoft Singapore, saying, "Microsoft Azure powers high levels of organizational efficiency and facilitates data-driven decision making. This makes Azure the perfect platform to deploy Gravity's innovative SaaS supply chain solutions, which will help customers digitally transform their supply chains and thus benefit from greater productivity and smarter decisions."
Gerald also states, "The partnership between Gravity and Microsoft will allow Gravity to adopt Microsoft's intelligent cloud platform and merge it with their supply chain expertise to deliver state of the art systems built for the future."
Pratima Amonkar – Regional Director – APAC, Microsoft, adds that, "Globally, companies are aiming to discover new ways to work more efficiently and provide greater value to their customers. A digitally transformed supply chain is a key competitive differentiator that will enable businesses to achieve these aims. The partnership between Gravity and Microsoft will bring the best of Azure – an intelligent and trusted cloud, to build supply chain systems of the future."
Gravity is a Co-Sell Ready Partner
The partnership will also see Gravity and Microsoft join forces on marketing, industry and thought-leadership events, as well as co-sell Gravity's SaaS solutions to retailers and manufacturers. Gravity's customers and community partners will moreover be able to utilize the Microsoft global partner network.
Gravity's new Product Lifecycle Management software (PLM), Source, is available on Azure
Source enables retailers to reduce speed-to-market and deliver quality products at the right time for the right price.
Source can be used individually or combined with Gravity's Purchase Order Management (POM) SaaS solution for end-to-end visibility and control of the entire supply chain.