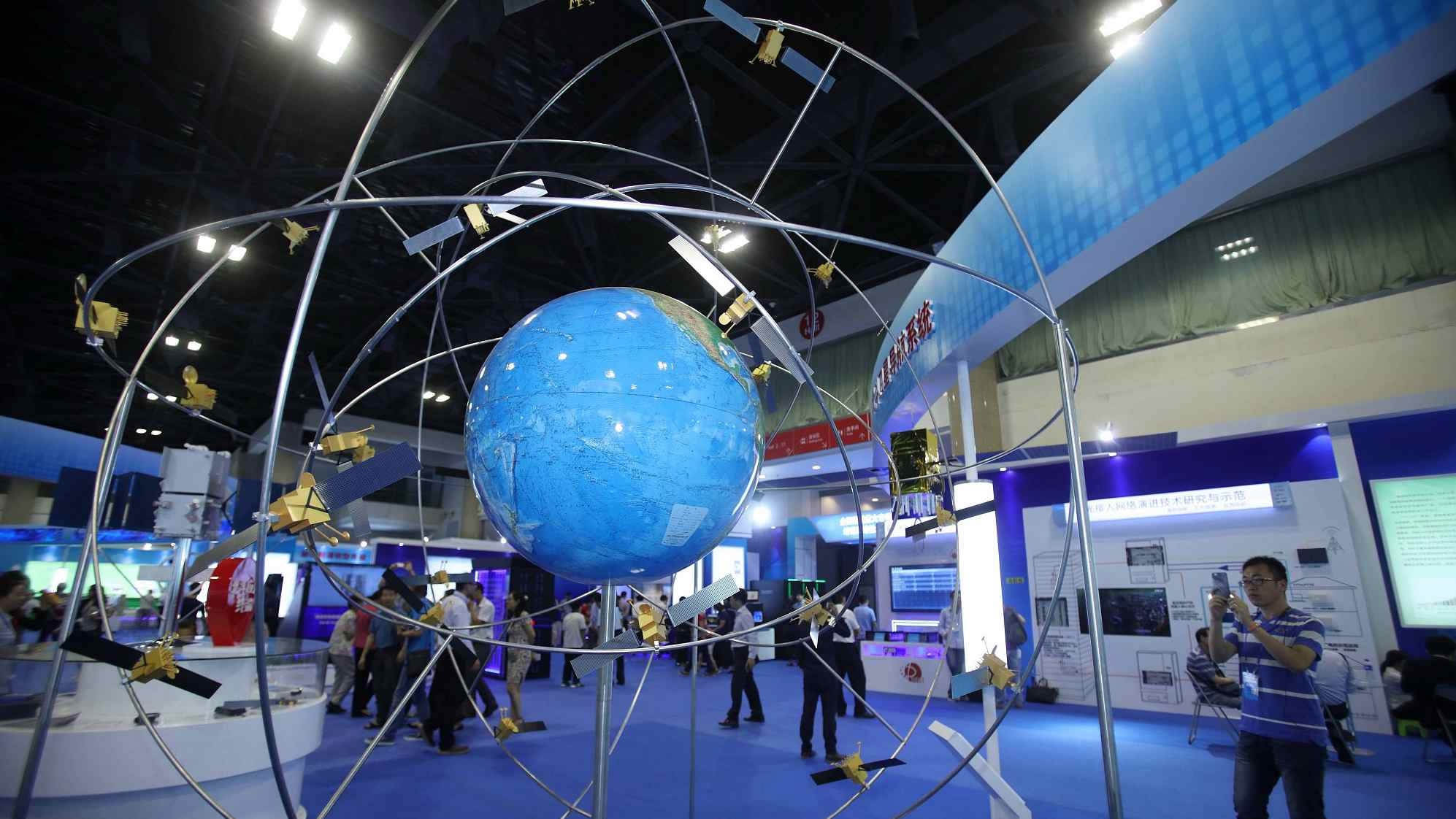 China: China's BeiDou Navigation Satellite System (BDS) has surpassed the US-developed Global Positioning System (GPS) after having made great strides in the past few years, during which the homegrown system has found widespread application on an industrial scale in both China and the global market.
Huang Haihui, an executive at the Beijing UniStrong Science & Technology Co, said that while the relationship between BDS and GPS is not a zero-sum game, BDS has already surpassed GPS in the Chinese market in terms of the number of chips that receive signals from the system. Huang's firm, which uses BDS, is a leader in the Chinese geospatial market.
A large number of chips receive signals sent by both GPS and BDS for enhanced precision. Chips integrating BDS and GPS are sold on the market for the same price as GPS-only chips, with the entry-level chips selling at less than 10 yuan ($1.5), according to experts.
"Not only has BDS surpassed GPS in that sense, it is also advancing in the global market, in which the system can engage in a wrist-wrestling game with the latter. In the Southeast Asian market, BDS has the upper hand," Huang told the Chinese English language daily Global Times.
Wang Bo, a leading global navigation satellite systems (GNSS) scientist with the Beijing Institute of Technology, also voiced similar sentiment, saying that, in terms of industrial output value, BDS is beating GPS in the Chinese market.
According to an industry white paper, the overall output value of the GNSS and location-based services market in China reached 211.8 billion yuan in 2016, 22.06 percent more from the previous year. And for the industry's core output, BDS contributed 70 percent, a large chunk.
Wang said that the growth of BDS is totally in line with the rapid growth of China's national strength. "Such growth is due to the urgent and immense market demand generated in China. There is a lot of new demand created in China, which does not exist in the ecosystem for GPS."
"The growth of BDS is associated with new emerging industries in China, such as mobile Internet and the Internet of Things," Wang told the Global Times
"For instance, BDS has applications in urban underground pipeline monitoring and driver license training. Such applications are not seen with GPS."
Wang said that the two systems are different in terms of constellation, communication capability and signal frequency. And these technological differences mean that BDS has better functionality and is more precise than GPS.
BDS has been independently developed by China. It is one of the four major GNSS in the world, along with the US-developed GPS, the EU's Galileo and Russia's Global Navigation Satellite System, known as GLONASS.
With the current BDS, China aims to serve countries along its ambitious Belt and Road routes — intended to boost commerce, connectivity and increase China's sphere of influence — as well as other neighboring countries by 2018, and is expected to launch another 35 satellites by 2020 to provide services to global users.
China had 23 BeiDou navigation satellites in orbit by the end of 2016, while GPS had 24 satellites.