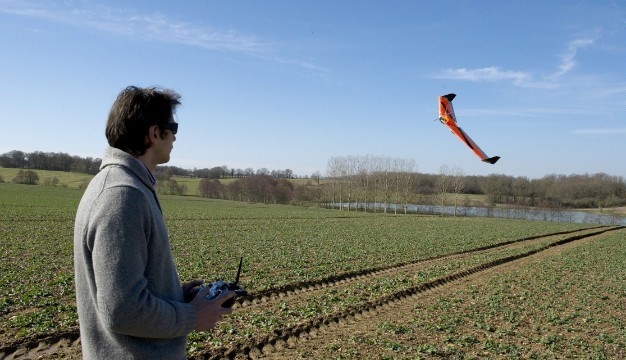 India: The Indian government has launched a collaborative research project involving use of drone technology in farming sector for assessing quality of soil and compensation for losses due to flood, the Ministry of Agriculture said in a Lok Sabha query.
The project aims to implement Hyperspectral Remote Sensing using drone systems and developing a locally researched prototype for soil health monitoring and integrating it with satellites for large scale agricultural applications in the future.
Drones will soon be seen scouting over farm fields in India, gathering required geographical data using sensors, pictures, etc. and transmitting such information in real time. This technology will be used primarily in farming sector at regional/local levels for assessing land and crop health; extent, type and severity of damage, issuing forewarning, and settlement of compensation under crop insurance schemes.
The project which is dubbed as "SENSAGRI: Sensor based Smart Agriculture" is formed by Indian Council of Agricultural Research (ICAR) involving six partner institutes, and will be funded by the government of India, Department of Electronics and Information Technology (DEITY), Ministry of Communication and Information Technology, Information Technology Research Academy (ITRA), and ICSR as well.
In February, Weather forecasting company Skymet in partnership with Agriculture Insurance Company (AIC) had earlier conducted a pilot in Gujarat and Rajasthan, which involved use of drones for surveying farmer's crops, helping them map crop diseases along with assistance for insurance companies in settling claims, as indicated by Economic Times.
Earlier in 2014, Skymet, AIC and the Gujarat government implemented satellite remote sensing technologies and drones across 10 villages in Morbi district of Gujarat, the report added.
Interestingly, drone-tech startup Aarav Unmanned Systems which had raised an undisclosed amount funding in April provides crop monitoring, assessment, analysis and other agricultural and industrial applications for the general public. Apart from this, Chennai based ZUPPA provides farm, irrigation, and crop monitoring through use of drones and aerial mapping.