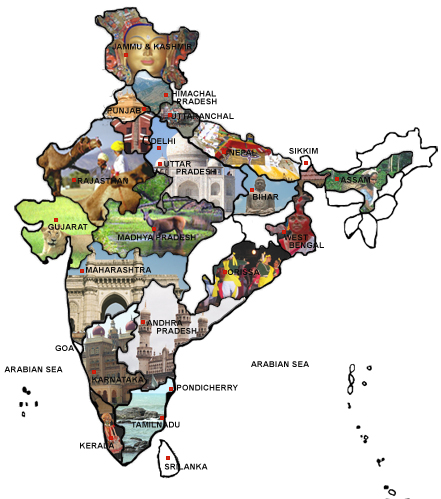 India: To document India's cultural map and its rich inheritance, the 'cultural mapping of India' project is getting an overwhelming response from artists of various genres from remotest parts of the country. The project is a Ministry of Culture initiative that is aimed at carrying out a comprehensive survey on cultural topography of the country.
The blueprint of the project has almost been readied with over 55 lakhs of artists undergoing the documentation procedure throughout the length and breadth of the nation. The work of entry of data of artistes was assigned to the Centre for Cultural Resources and Training (CCRT) – one of the premier institutions working in the field of linking education with culture.
"We are getting all the artists and various art forms – be it visual architecture, sculpture, miniature painting, puppetry, different types of handicrafts, or performing arts like dance and vocal rendition – under one platform. The process has received a tremendous response so far," sources at the Ministry of Culture told us.
He said all the details of these art forms, their historical background, names of the exponents are being collated by the CCRT. Established in 1979, CCRT has been contributing to the strengthening of the cultural foundation of the nation. A web portal was also developed through National Informatics Centre (NIC) for collection of data directly from artists online for the cultural mapping initiative.
"We are also taking the help of various state governments and other organisations to collect the data of artists and their different art forms," the official said. The unique data bank is targeted to serve as an 'artist repository' and can be used in future for the purpose of providing grant-in aid under various cultural schemes administered by the ministry.
The move is being carried out by way of grant of scholarships, fellowships, and various other forms of grants or financial assistance in a more systematic manner. "The process of cultural mapping will help streamline various financial schemes and ensure it effectiveness," an officer said.