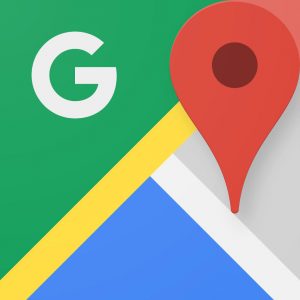 US: If reports are to be true then Google Maps will soon add some new features to the application that will allow users some to share their ETA, add a shortcut to routine destinations, and create a map of your location history.
The evidence found in the latest Google Maps update pushed out recently to the Play Store, version 9.26.1, indicates that Google is about to unveil a whole host of new and exciting quality of life and accessibility features.
Among the most prominent features we discovered was the ability to share your ETA with other people, create a shortcut to start navigating towards your most common destinations, and the ability to create a private map of your location history.
If you use Google Maps to travel to a certain place fairly frequently, then you might feel annoyed with having to enter the destination into the navigation menu every time you want to go there. Why not create a home screen shortcut to that destination? Many people probably didn't realize they could even do such a thing, so Google will now be advertising the feature to users who travel a certain route fairly often.
People who use the desktop version of Google Maps might know about Google's Location History page which overlays your locations in the past few months onto a map. Now, this feature seems to be headed to Android as well. Previously, users could only cycle through a timeline of their location on a day-by-day basis within the Google Maps app.
As with any other Google app update, there are some more minor enhancements hidden away to improve the ease of use for more special use cases. Given how many people use Google's services, though, these features will definitely be welcome by many, many people even if they don't affect the rest of us.
For wheelchair-bound users of Google Maps, the app will now tell you which places are wheelchair accessible so you can quickly tell if the place can accommodate you. Then, if you use Google Maps frequently for finding directions for modes of travel outside of driving, then a new feature will prompt you when you can't travel to your destination by your selected method.
Finally, if you're traveling to a remote area where you're likely to lose a data connection, then you should probably download an offline direction list to the destination just in case you accidentally exit navigation and need to start over. In case you forget to do so, Google Maps will now automatically ask you to download offline directions to the area if it detects that the area will have spotty data connection somewhere along the route.
Source: XDA