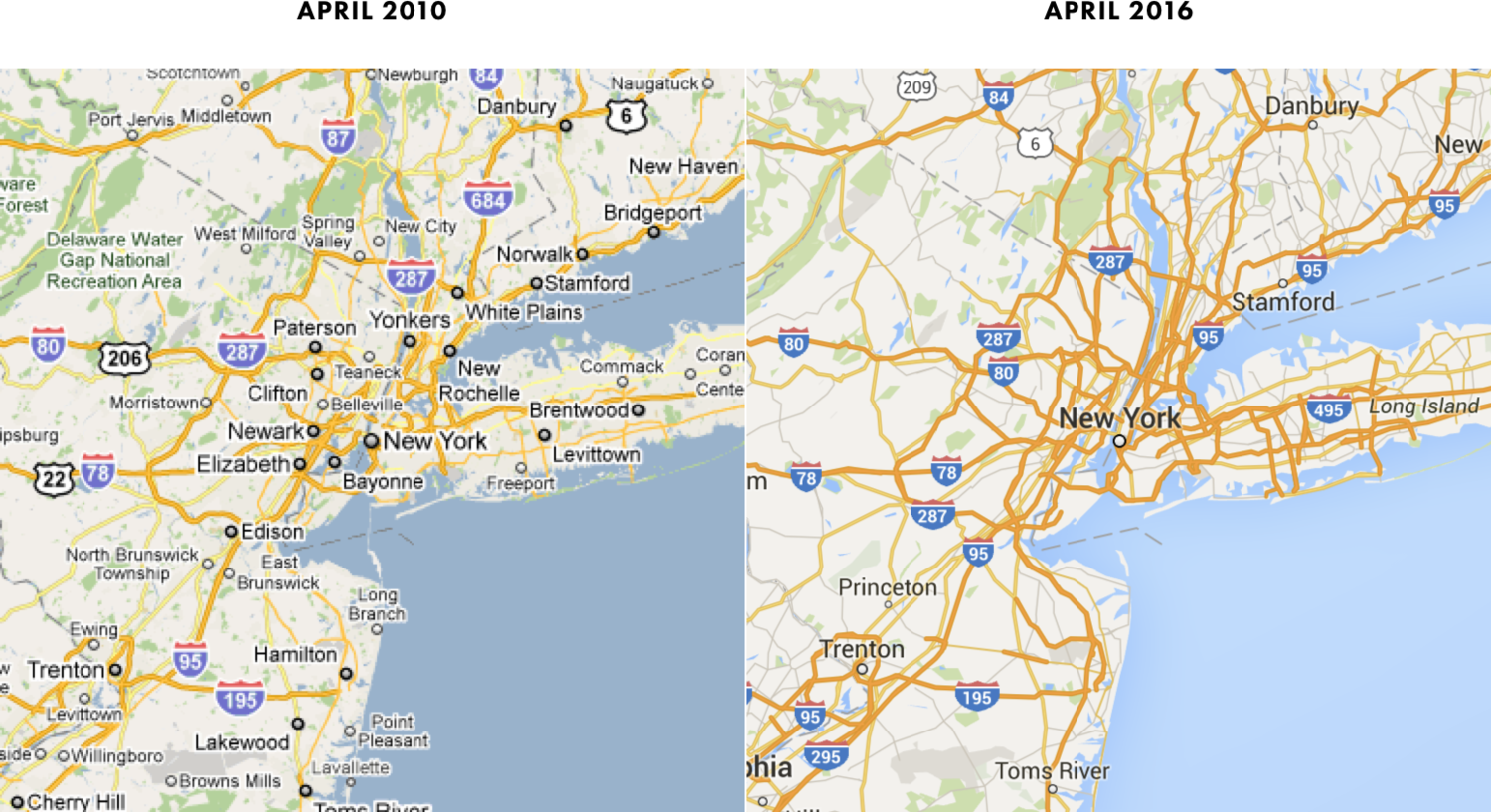 US: Google has reduced the number of cities it shows in Google Maps in past few years, said Justin O'Beirne (former Apple employee who works on the company's maps app). In an interview to a news portal, he said, the search engine giant has brought down the number of cities it shows on Google Maps to 83%. At the same time, it has increased the number of roads it shows on the maps.
Those who have been using Google from years would know that the company has largely abandoned labelling towns and cities in favour of showing as many roads as it can. This, O'Beirne believes make the maps more confusing and less useful. Roads that already exist also appeared to be upgraded.
This makes the look of maps in 2016 completely cluttered compared to what it was in 2010. While there were plenty of roads in areas in 2010, you could still at least follow each one individually, but in the 2016 map, areas have become a mess, with so many roads being so close and bleeding together, making it difficult to trace a path of a certain single road with your own eyes.
For this change, an enormous boom in the phone market is responsible for this change. After 2010, mobile usage of Google Maps vastly exceeded desktop usage, and the little town names can clutter a map on a phone screen. So it looks as if Google simply removed them.
After 2010, the usage of Google Maps on mobile has vastly exceeded desktop usage, and the town names would clutter a map on a phone screen, thus the reason why Google removed them. Unfortunately, such optimization strategy has only exacerbates the longstanding imbalance that already exists in the maps.
Source: Business Insider