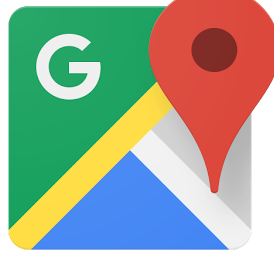 US: A controversy over whether to allow Google to host the nation's map data abroad is escalating into a broader phase, with the search engine giant facing growing opposition from the local IT industry and some state-run bodies.
A heated debate took place on Monday when a Google representative and a group of industry insiders exchanged their ideas over whether the government should approve of Google's plan to access the nation's geographical information.
"Google needs government approval over hosting local map data abroad to operate our map service in Korea, as we have to store the data in our cloud platform across the world for more stable and efficient operation of the service," Kwon Beom-joon, a software engineer at Google Korea, said in the discussion session at the National Assembly.
He stressed that a number of foreign tourists have had a tough time accessing its map data service here, due to the issue.
"We hope to supply our map service in Korea, as we have done in other countries," he said.
The Korea Association of Surveying and Mapping ― a non-profit organization dealing with map-related surveys here ― held the discussion four days before a planned meeting on Friday by a special state-run coalition organized to deal with the issue.
The coalition ― led by seven government bodies including the Ministry of Science, ICT and Future Planning and the Ministry of National Defense ― was established last year to discuss pros and cons over the Google request.
During the session, the nation's top portal service operator ― Naver ― expressed fierce opposition, citing Google's lack of a map-related server in Korea.
Naver Vice President Yoon Young-chan said: "We do not urge Google to establish a data center here, but set up a server (to manage the map data.)"
"Local companies are suffering reverse discrimination in favor of global IT giants," he said. His remark reflects a view that the Korean government should also impose the same regulatory measures on Google.
"Google should fulfill its duties as a business operator," the Naver executive said. "If Google establishes a server here, the company can operate map services without hosting the data abroad. This is also a requirement for Google to follow the domestic legal system and pay taxes accordingly."
The Google engineer, however, countered the argument by saying that the company is managing map data based on its globally-operated cloud system.
"Under the cloud-based management, Google needs to host the map data abroad, even if we establish a data center here," he said. "We are also following domestic tax regulations in all the countries that Google operates in."
On Jun. 1, Google requested the National Geographic Information Institute (NGII) to approve its plan to host the local geographic data abroad. The special coalition plans to make its final decision over whether to approve the plan, on Aug. 25.