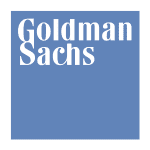 US: In order to provide safe and best solution for autonomous vehicles, Goldman Sachs invested in Deep Map, Inc.
The company joins Generation Investment Management, NVIDIA, Robert Bosch Venture Capital and others in Deep Map's Series B financing round. 
James Wu, CEO and Co-Founder of the Deep Map, said: "As DeepMap scales, we look forward to a broad and continuing relationship with Goldman Sachs. Our teams share a vision of the benefits that autonomous vehicles will bring to society. We are delighted to have Goldman Sachs as an investor as we deliver safe HD mapping to the market."
DeepMap's mission is to accelerate safe vehicle autonomy by providing the world's best mapping and localization solutions for autonomous vehicles. It delivers the technology necessary for self-driving vehicles to navigate complex and unpredictable environments by addressing three critical elements: precise high-definition mapping, ultra-accurate real-time localization, and the serving infrastructure to support massive global scaling.