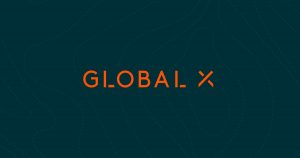 US: Global X Funds, the New York-based provider of exchange-traded funds (ETFs), announced today the listing of the Global X Autonomous & Electric Vehicles ETF (Nasdaq: DRIV). Designed to track the Solactive Autonomous & Electric Vehicles Index, the fund holds a basket of companies involved in the production or development of electric vehicles (EVs) and autonomous vehicles (AVs). This includes companies involved in the development of autonomous vehicle software and hardware, as well as companies that produce EVs, EV components such as lithium batteries, and critical EV materials such as lithium and cobalt.
Electric vehicles are showing signs that they are at the early stages of an adoption curve that could spark a rapid embrace of the technology. In 2017, electric vehicle sales represented 1.7% of all vehicle sales globally, exceeding 1 million for the first time, and increasing 51% from 2016.1 While autonomous vehicles are not yet as common as EVs, the race to full automation that requires no human input in any circumstance is well underway. According to some estimates, by simply freeing drivers of the necessity of spending time driving, AVs could boost U.S. GDP by $0.5-2.3 trillion by 2030.2
"Electric and autonomous vehicles are poised to have one of the most profound impacts on society since the industrial revolution, affecting a wide range of sectors in ways that we've only just begun to imagine," said Jay Jacobs, director of research at Global X Funds. "In bringing DRIV to market, we're excited to deliver access to revolutionary shifts in transportation that are at the early stages of their disruptive potential. And we're equally excited to watch how these technologies will change our daily lives."
The adoption of electric vehicles is expected to see a boon from bans on new sales of gas cars by major economies around the world. Norway, for example, proposes a ban on the sale of gas-powered vehicles by 2025 and has already made meaningful strides, with EVs representing 39% of total sales in 2017.3 Others, like India, China, and the state of California, have announced similar aspirations. Various car manufacturers believe mass-market AV technology could be just a few years away, aiming for fully autonomous cars becoming commercially available between 2019 and 2021.