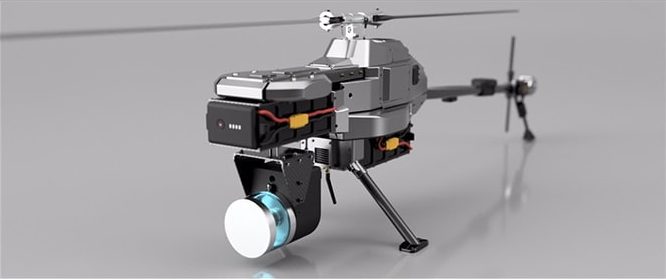 US: Pioneer Aerial Surveys aka Pioneer Aerial, the survey division of Global UAV Technologies has received authorization from Transport Canada to conduct night UAV operations in every jurisdiction across Canada except Quebec, where the application is currently still being processed.
The night operations are significant to Pioneer Aerial, as the geophysical survey services will not be affected by shorter daylight hours during the winter months in Canada. Pioneer Aerial is working throughout Canada during the winter as this division of Global UAV continues to grow. The Company now operates 5 UAV'S and has expanded its fleet with an order of 3 additional drones from Global UAV's manufacturer, NOVAerial. The weatherproof, night flight capable, NOVAerial helicopters and multi-rotor UAV systems will provide further advantages such as the ability to fly in harsh environments, with an increased range and payload over the current UAV'S in use.
In addition, Global UAV has begun working with Transport Canada on Beyond Visual Line of Sight ("BVLOS") flight approval for Pioneer Aerial. Further information on this front will be released as progress and developments occur.
"The night operation approvals are very significant for our geophysics survey division. The geophysical survey methods and sensor technology does not need light to operate, and it benefits from night operations due to more stable air, calm weather conditions, and less solar storm noise. The result is better data quality and increased productivity. As we work toward BVLOS approval, the night operations authorization provides the flexibility to significantly grow our operations in Canada where we remain the leader in this space," stated Michael Burns, CEO, Global UAV Technologies.