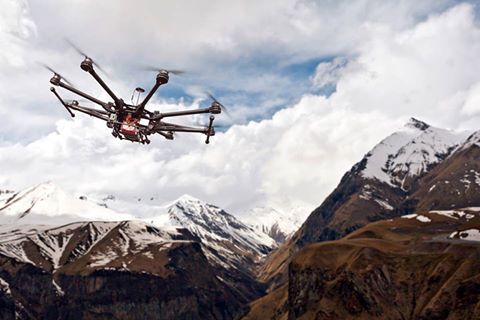 US: Global UAV Technologies has been chosen by the Fallen American Veterans Foundation (FAVF) to provide them survey services and custom UAV solutions to aid in their efforts to search and recover U.S. Military Personnel Missing in Action (MIA) worldwide.
Global UAV will commit the availability of its specialized UAV-MAGTM system and other technology and equipment to assist in the search and recovery of the missing aircraft and their crews. The FAVF has received funding and logistics support for its search and recovery efforts from both private donors, the U.S. Department of Defense and the U.S. Coast Guard.
Global UAV was selected based on the proven experience of its field personnel and survey methods to work in harsh environments like the high arctic, and in international jurisdictions with specialized UAV-based geophysical solutions. Pioneer Aerial Surveys Ltd. will be the main participating partner from the Global UAV Group for these projects.
The first search and recovery project will be focused on locating a US Coast Guard J2F-4 Grumman Duck which crashed in a remote area of Greenland on the 29th of November 1942, and is now covered in ice.
"We are proud to work with the Fallen American Veterans Foundation. on these missions. This organization puts real efforts and resources onto the ground to "Honor the Promise" of "Leave No Man Behind" that applies to all U.S Military Personnel Missing in Action. Our survey technology and remote-location work capabilities are world class, and we are pleased to utilize them in such an important recovery effort." stated Michael Burns, CEO of Global UAV Technologies.
"We are pleased to have Global UAV and Pioneer Aerial Surveys commit to join our efforts in these searches. Pioneer brings a unique technology solution that will make our searches on the Greenland ice cap more efficient, safer and cost effective." stated Lou Sapienza, Fallen American Veterans Foundation's Board Chairman and Expedition Lead.