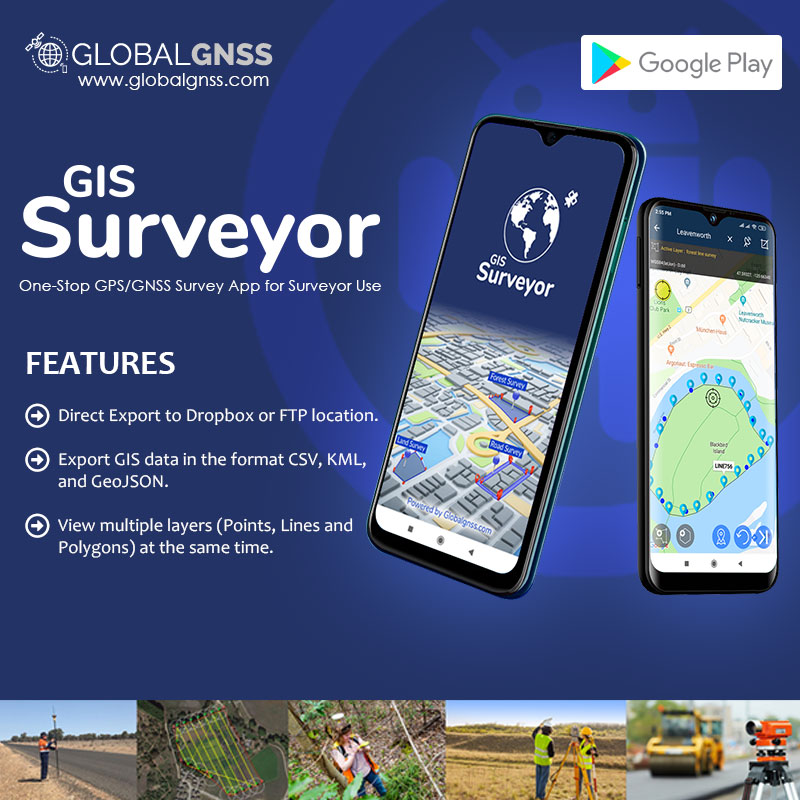 US: GlobalGNSS is launching a new mobile application for surveyors who can use this application for performing surveys related to field survey, agriculture survey, government survey etc.
This application will launch on 6th of August on Google PlayStore.
"This is a very big accomplishment for us. We have been into the survey drafting industry ourselves and are quite familiar with the issues faced by many surveyors. There are a number of survey applications that are already available for surveyors but doesn't count as the go to application for all the survey needs. We wanted to design an application that covers every aspect of a survey and can be portrayed as the complete survey application. The team has researched numerous platforms to understand the needs of different surveyors around the World, and then designed an application that has almost all the features." said Lalit Tyagi, CEO of Global GNSS. He also added "this application is not meant to be complete but will always incorporate new features and suggestions from surveyors around the World".
Regarding the developers of the application, he said,  "Not every developer was familiar with working on survey application and survey data but still gave their best to complete the project, and I am proud of them."
This application is loaded with features that promise to be a bliss for professional surveyors.
Some of the known features of the application are:
It can be used to perform professional grade survey using both GPS and External GNSS device.
It can be used to calculate distance, area between survey points on a map.
It will allow to survey using Google map, while options of importing offline map is also available.
Different layers of survey can be viewed on a single map.
Multiple export options are available to export survey data including SD card, Dropbox, FTP and Google drive.
Cloud backup options will be available for better safekeeping of survey data.
Survey attributes can be imported for easy use.
Export your data to common GIS formats like CSV, KML, GeoJSON
This application will also allow to view NTRIP/RTK corrected coordinates when external bluetooth GPS / GNSS is connected.
With the recent trend in the use of mobile application for survey use, this application can prove to be a great leap forward for "GIS Surveyor" and Global GNSS.
This application is set to launch on the Google play store on 6th of August by the name "GIS Surveyor-One Stop GPS/GNSS Survey App".
Once the application is launched, we will be able to bring you a detailed list of features along with the public reaction.