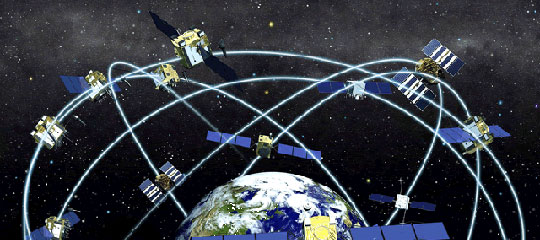 US: The prime operation of the global navigational satellite system (GNSS) chip is focused towards finding out the position of people or objects with exact mention of position. Presently, the increasing use of GNSS devices for security applications and utility in roadways, railways etc.; is boosting the market in a positive direction.
To study further, Market Research Reports Search Engine (MRRSE) has included a new study to its database titled "GNSS Chip Market – Global Industry Analysis, Trend, Size, Share, and Forecast 2017 – 2025". This research report covers the analysis and forecast of the GNSS chip market both on the global and regional level. Further, the study provides historic data of 2016, in addition, to forecast for the period between 2017 and 2025 on the basis of volume (billion units) and value (US$ bn).
Request for Sample Report: https://www.mrrse.com/sample/3223
As per key research findings, the global GNSS chip market is expected to rise at a 7.7% CAGR, in terms of value, during 2017 to 2025. Mounting at this pace, the market is likely to become worth US$34.71 bn by 2025 from US$ 17.90 bn in 2016. The report starts with a proper mention of the executive summary and market overview. This section also includes a careful analysis of various market dynamics such as drivers, restraints, opportunity, and trends. Further, the global GNSS chip market forecast evaluation is also presented for the readers; it covers market BPS and Y-o-Y growth rate, along with market attractive analysis.
The next part of the report offers a decisive view of the GNSS chip market by segmenting it on the basis of device type, end-use industry, and regional demand. These stated facets have been analyzed based on current trends and future potential. Considering the type of devices, the global GNSS chip market is segmented into smart phones, personal navigation devices, and in-vehicle networking systems.
Further, regional bifurcation is presented for the current and forecast demand in Europe, North America, Asia Pacific, Latin America, and the Middle East and Africa. These regions are further sub-segmented into countries with significance to the concerned market. In addition, market BPS, Y-o-Y growth rate, and market attractive analysis for these active market areas are carefully enclosed in this intelligent report. Presently, the end-use industries linked to GNSS chip are automotive, agriculture, defense, marine and others.
The final section of the report analyzes the competitive landscape directing at the top players from the global GNSS chip market. Qualcomm Incorporated (, United States), Mediatek Inc. (Taiwan), U-Blox Holdings AG (Switzerland), ST Microelectronics N.V. (Switzerland), Intel Corporation (United States) and Furuno Electric Co., Ltd. (Japan), are few prominent companies which have been studied in the report based on market presence, SWOT analysis and strategic overview.
Browse Full Report with TOC: https://www.mrrse.com/gnss-chip-market