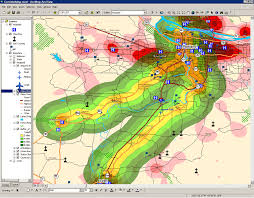 UK: Research and Markets has added the "Global Geographic Information System Analytics Market 2016-2020″ report to their offering. The report forecasts the global GIS analytics market to grow at a CAGR of 18.25% during the period 2016-2020.
Commenting on the report, an analyst from the research team said: A trend which is majorly boosting market growth is the integration of GIS data with big data analytics. The integration of GIS data with big data analytics has led to a new way of analysing and sorting large volumes of cluttered data to obtain meaningful and useful data.

GIS analytics provider Esri has built GIS tools for Hadoop that help to use the Hadoop framework for spatial analysis on spatial data. Hadoop is an open-source software for big spatial data analysis. The functions of the software are visualization and analyzation of maps and publication of map applications online.
A large amount of spatial data is recorded in Hadoop. Polygon analysis is conducted on this data to obtain new informative results. Manages operations on billions of spatial data records based on location.