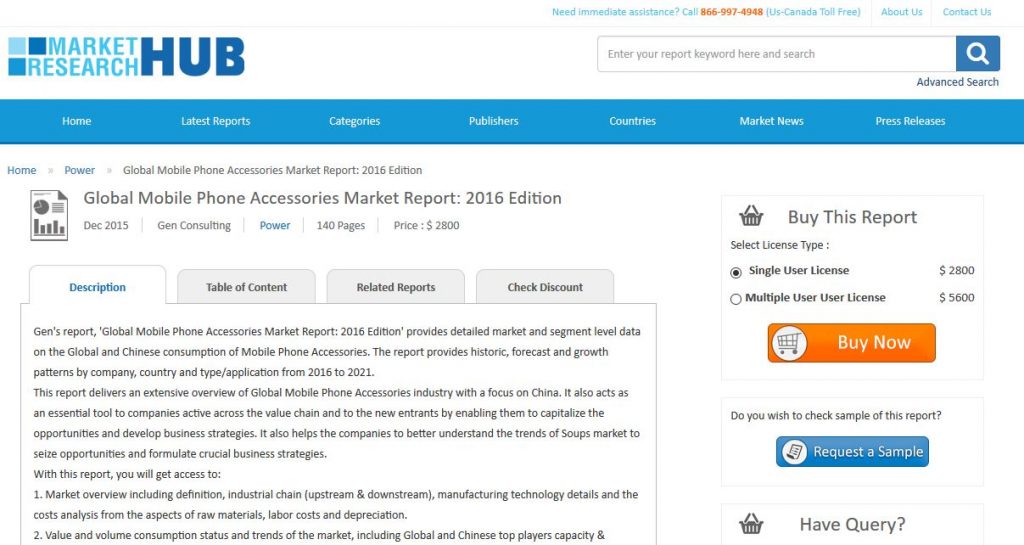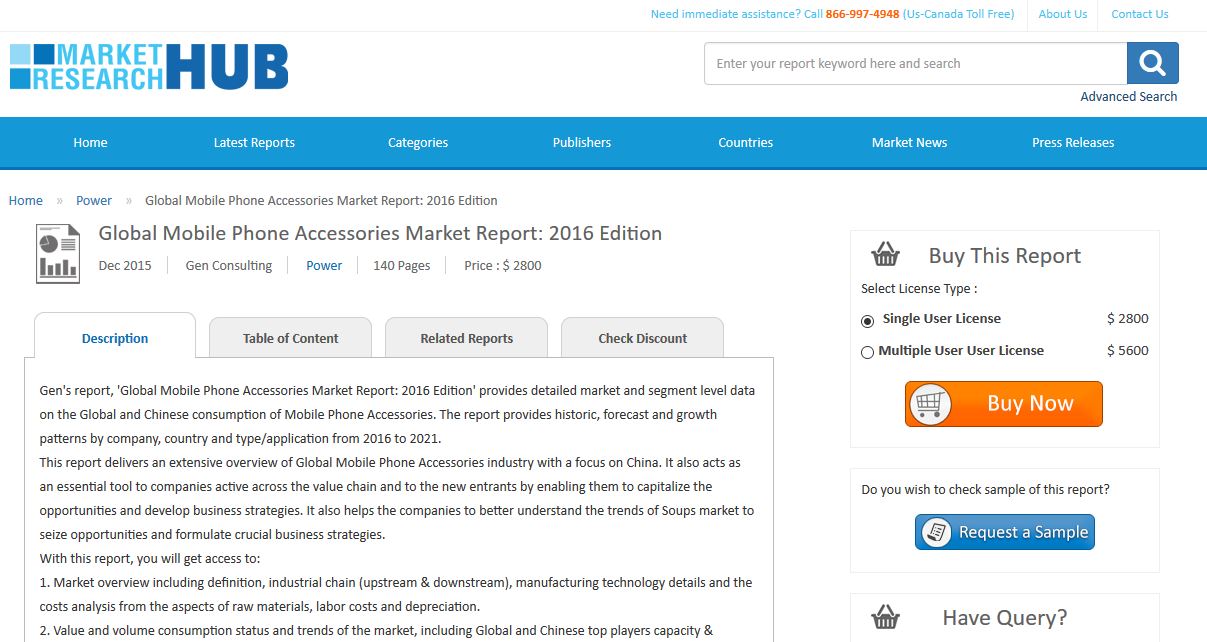 US: Gen Consulting has added Global Mobile Phone Accessories Market report to their offering. The report exhibits strong growth in the next five years: from 2016 to 2021. The 140-page research report mentions about factors such as frequent product launches, technical innovations, the rising pool of smartphone users, and the presence of many multinational brands that are responsible for the growing demand for mobile phone accessories.
Mobile phone accessories supplement the performance and maintenance of smartphones. The rising need to effectively maintain and protect mobile phones from physical damage is predicted to boost the demand for smart accessories such as protective cases. Batteries of the modern multi-purpose smartphones fail to sustain heavy usage.
This has led to the growing demand for portable chargers such as power banks. Leading companies are concentrating on introducing high-capacity power banks that support smartphones. The number of smartphone users is expected to increase in emerging economies. The global mobile phone accessories market is spread across Europe, the Middle East and Africa, Asia (except China), China, and North America.
The rising purchasing power of people in China, Japan, and India makes Asia Pacific one of the most lucrative markets for mobile phone accessories. The growing use of smartphones such as iPhones and Samsung S7 and S7-edge in the United States will boost the North America mobile phone accessories market.
Download Free Sample Report with TOC in a PDF Format here
Manufacturers of mobile phone accessories are taking consistent efforts to adopt new technologies to manufacture innovative products. The availability of many distribution channels is helping leading players to increase their sales of mobile phone accessories. The global market for mobile phone accessories operates via various distribution channels such as multi-branded stores, single-brand stores, online stores, and supermarkets.