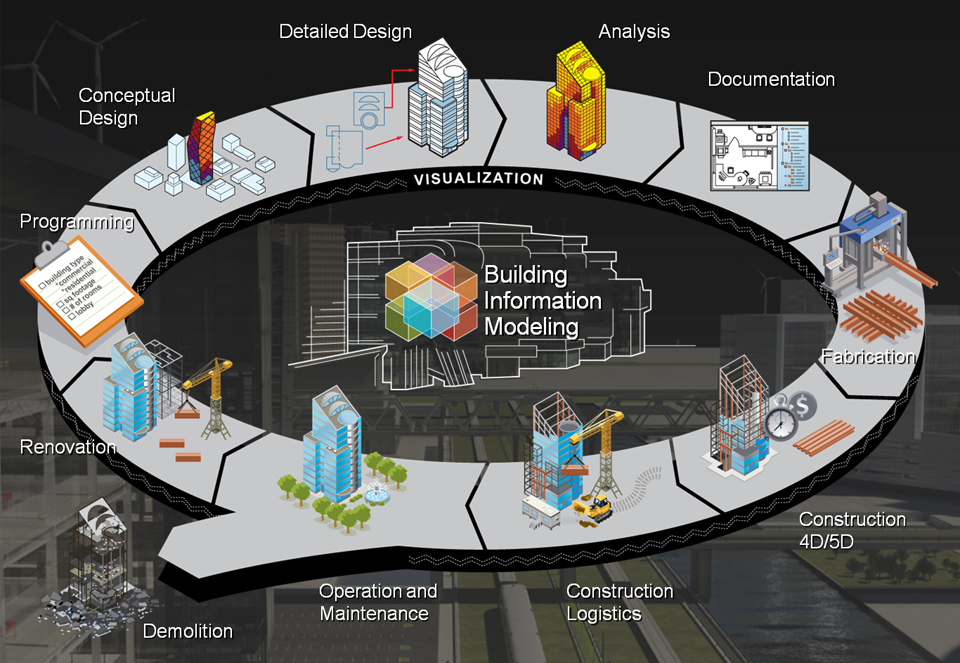 India: The global BIM market is expected to grow at a CAGR of 19.1% over the forecast period from 2015 to 2022. According to a report by Transparency Market Research, the Building Information Modeling (BIM) market is estimated to reach $11,542.3 million by 2022. The use of portable devices such as smart phones, tablets and laptops has increased the accessibility to maneuver the designing tool, says the report, called Building Information Modeling (BIM) Market : Global Industry Analysis, Size, Share, Growth Trends and Forecast, 2015-2022.
The report, which includes competitive profiling of major players engaged in offering BIM solutions, also provides in-depth analysis of the worldwide BIM market based on solution, end-user, end-use industry and geography.  It segments the geographical regions into North America, Europe, Asia Pacific, the Middle East and Africa (MEA), and Latin America, which are analyzed in terms of revenue generation.  The report further segments into software solutions and professional consultancy services. Also the segmentation is based on end-users, end-use industries keeping the factors like water, roads, transit, energy generation etc in mind.
BIM is the new buzz word amongst the architects, engineers, contractors and the other personnel related to construction industry. This path-breaking technology provides a 3D view of the actual building structures. BIM also covers 4D and 5D visualization, which comprise time and cost plans, respectively. What makes BIM an exclusive and prominent tool in the field of architecture engineering and construction (AEC) are geographic information, light analysis, lean construction, and the quantities and properties of building components. The BIM tool is considered to create a paradigm shift in the field of AEC industry.