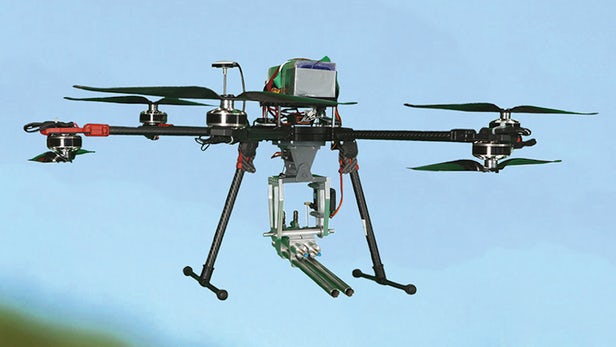 US: Global Aerospace has announced a partnership which will provide sUAS operators with exclusive resources and opportunities to increase the safety culture within the drone industry. DARTdrones will be the exclusive UAV training partner of Global Aerospace's SM4 Safety Program.
DARTdrones has been committed to helping organizations develop safe and efficient sUAS programs with their vetted expert flight instructors offering distinct in-person and online training courses, custom training programs (including mission-specific training) and consulting services (including SOP manual development). As DARTdrones continues to grow, developing safety considerations is at the forefront of the curriculum development within these programs.
Chris Proudlove, the Senior Vice President at Global Aerospace who leads the UAS program commented, "We are very excited about our partnership with DARTdrones. As a leading provider of UAS insurance, we are committed to finding our customers the best training available. DARTdrones' unique range of in-person and online training courses provides just that."
Abby Speicher, Chief Executive Officer and Co-Founder of DARTdrones added, "We have worked extensively with the Global Aerospace and the SM4 team to ensure that this partnership will offer significant impact in safety for Global Aerospace clients through substantial resources and opportunities. We are excited to take the first steps to advance safety in the industry."
Global Aerospace clients will receive exclusive offers from DARTdrones such as a 20% discount on all DARTdrones Open Enrollment and Online UAV Training courses, a 10% discount on all on-site custom UAV training and consulting services as well as multiple exclusive resources including webinars, an Expanded Flight Checklist, and a Program Manager's Guide.