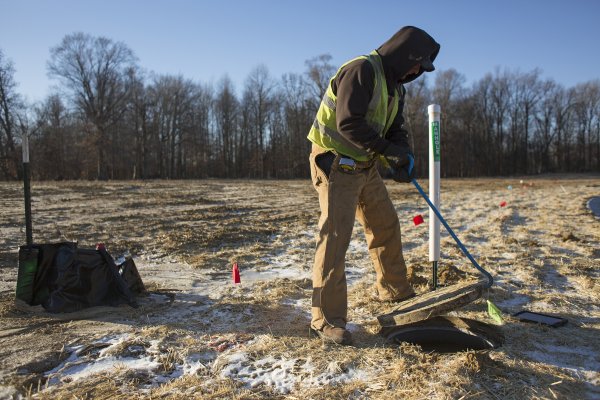 US: In a bid to make people's life easy, GIS Technician Jeff Warren created a GIS map of Jasper city, Florida, which is playing a big role in running the city in a better efficient manner. Be it property owners wanting to tie into the city's sewer lines, or there's a gas or water leak, or contaminant entering the stormwater system, with GIS system put in place, the city officials can now easily track and find the exact locations of the place that can solve your problem.
Once created, anyone with access to the city's GIS system can view from anywhere the maps that contain the data that was once kept on thousands of sheets of paper in thick, three-ring binders.
GIS maps contain several layers that show different data. To create a map, Warren combines the layers to create a map with the desired data. One layer, for example, contains Jasper's streets. Another layer contains Jasper's topographic information, and a third layer contains wastewater lines color-coded to identify their size. Warren can also add additional data to the map, such as the depth and age of an individual pipe or manhole.
The maps save the city time and money because crews can access information on-site that they used to have to return to their offices to access on paper maps and in binders that weren't always up-to-date.
The map shows each street sign the city is responsible for as a color-coded dot. The color tells how the sign scored on the test. From there, street department staff can click on a dot to see the sign's exact location, what kind of sign it is and the details of its reflectivity test. Before GIS, all that data would have been stored in a binder.
Warren doesn't only create maps for city staff. Several GIS tools are available to the public via the city's website, www.jasperindiana.gov. There, citizens can look at a map to find out what trash route they're on, what kind of zone their property is in and what council district they live in. There is also a parking map that shows where drivers can find different types of parking: all-day, two-hour or permit-only. Warren also created a story map that shows all the developments currently underway in Jasper.