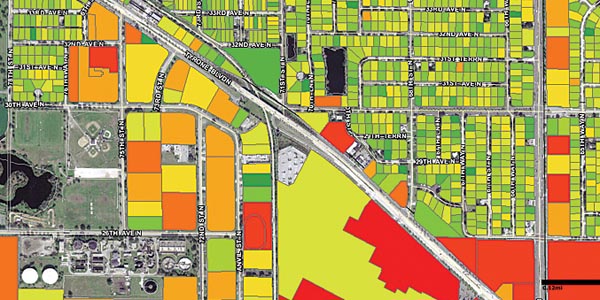 India: Municipal Corporation of India's Pune city (PMC) has completed almost 33% of the 'geo' enabled property tax survey to automate its entire property tax assessment function. PMC is expecting to complete the remaining work in the next six months.
Property tax department head, Suhas Mapari, said that there are around 8 lakh properties in the city and the municipal corporation is doing GIS-based mapping to increase its revenue and to calibrate the identified unassessed properties.
"The standing committee of the PMC had given its nod for going froward with the project and almost 2.5 lakh properties have been surveyed till now. The PMC officials recently undertook a meeting with the contractor and instructed them to finish the work within the next six months," Mapari said.
The PMC is undertaking a door to door survey for doing the GIS mapping and then feeds the necessary information into the software. It is a tiresome task, but once the project would be complete, it would be very helpful for the civic body as all the information would be available at one click.
He said that for any municipal organisation, one of the major source of revenue is its property tax collection. To get the correct revenue realization, GIS based technologies and applications would be extremely effective. By considering this, the municipal corporation decided to go ahead with the GIS mapping of Pune.
There are many unassessed properties in the city. Every year, the question remains about how many of the properties were yet to pay the tax. But with the municipal corporation's GIS drive, defaulters who own unassessed properties as well as illegal properties in the city will be identified. Once the survey is completed, the data will also help in pinpointing the exact location of each property.
Sources from the municipal corporation confirmed that the property tax department is bringing one more proposal for the standing committee.
This shows that GIS mapping is leading Pune towards better governance.