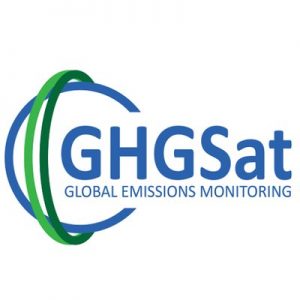 Canada: GHGSat, a company providing global emissions monitoring services, today announced a US$10M Series A2 financing led by OGCI Climate Investments. Building on GHGSat's pioneering achievements in detecting and quantifying greenhouse gas emissions from industrial facilities around the world, the company will use the new capital to accelerate commercialization efforts, expand its custom analytics services for its growing customer base, as well as fund the launch of an additional GHGSat satellite. GHGSat's Series A2 funding round includes financial backing from OGCI Climate Investments, Schlumberger, Space Angels, and the Business Development Bank of Canada. To date, GHGSat has raised over US$20M, including financing from the governments of Canada and Alberta.
"This funding accelerates the commercial deployment of our service by growing our team and adding both capability and capacity," said Stéphane Germain, CEO of
GHGSat. "It also secures access to some of the largest customers in the world for our services. We're very excited for this next stage of our growth."
In 2016, GHGSat launched the world's first satellite designed to measure greenhouse gas emissions from industrial facilities around the world. This demonstration satellite will be followed starting in 2019 by two new satellites, as well as an aircraft sensor. GHGSat uses its technology to offer emissions monitoring and measurement services to several sectors, including oil & gas, power generation, mining, waste management and agriculture.