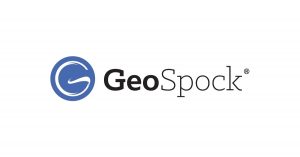 UK: GeoSpock – the extreme-scale, data integration company that provides analytics, builds insight, and enables predictions across space and time, is partnering with Tamoco – the largest sensor-driven location data network of its kind. The partnership will allow high-speed processing of precise data sets, allowing clients to unlock valuable business intelligence in real-time.
GeoSpock's extensive and unique toolset processes data at speed and scale. This enables clients to understand in the moment how customers behave and interact with their businesses. Tamoco's powerful data provides insights that link online to offline, with GeoSpock's platform packaging these insights into tangible and actionable visualizations.
The partnership will provide a solution that allows clients to make faster, data-driven decisions about how consumers move and behave in the real-world, which is often an unknown for businesses. GeoSpock provides a platform that can process Tamoco's location data and help businesses act on this in real-time.
This solution carries huge potential across multiple disciplines – from the marketing and advertising space, through to supply chain efficiency, city planning, finance, and business intelligence. Connecting and visualizing the link between the online and offline worlds will provide clients with a powerful toolkit to place data at the centre of the decision making process.
Through the use of GeoSpock's product suite, Tamoco's data will feed into infin8™ – the extreme-scale indexing engine – and illumin8™ – the visualization and analytics tool, which extracts incomparable geospatial insight from data in less than a second.
GeoSpock is fast establishing itself as the de facto processing engine that can provide insights in a tangible way for businesses that require data to fuel their operations. The partnership, therefore, demonstrates Tamoco's increasing commitment to sourcing precise, sensor-driven mobile location data. Together with its fast-growing user base of over 100 million users, Tamoco is demonstrating the every-day applications for location data.
Partnerships such as this create cases for real-world, global scenarios, which can be scaled to meet evolving business needs – this includes working with companies looking to derive meaningful insight from extreme data across the smart city, automotive, retail, media, telecoms, and mobility sectors.
Rune Bromer, CEO at Tamoco, comments: "This partnership shows that the demand for accurate, sensor-driven location data is growing. With this rise in demand, businesses need a solution that can help them to act on the intelligence that location data can provide. GeoSpock is a company clearly leading in its field and provides our clients with a powerful tool to help visualize and learn what affects businesses in both the online and offline worlds."
Richard Baker, CEO at GeoSpock, comments: "As the world's largest proximity network, Tamoco is a company with its finger on the pulse of innovation and we are delighted to be working with them. Its sensor-driven data sets have helped businesses build better products. This is extremely impressive and its focus on data privacy aligns with GeoSpock's own values. We look forward to helping Tamoco to further its success in the mobile intelligence industry through the use of GeoSpock's full analytics toolset."