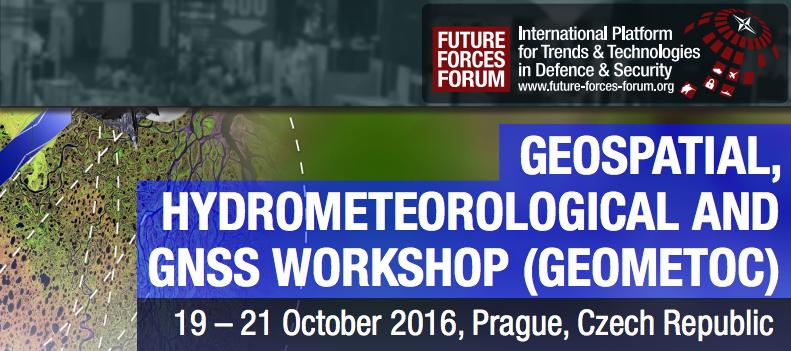 Czech Republic: Geospatial World has become a partner in GEOMETOC Workshop, held in Prague, Czech Republic. The workshop will host a three-day event that will start from 19-21 October 2016 as a part of Future Forces Forum – a project focused on modern technology for today's soldier, police, IEMS and other security forces; including a congress, three conferences, four workshops, traditional international Future Forces Exhibition and meetings of several expert NATO groups.
Among the various other topics, GEOMETOC will primly focus on Designated Geospatial Information for State Security Forces and Organizations; Geospatial Support to National Defence and Crisis Management; Modern Trends in the Hydrological and Meteorological Support of Armed Forces and Government Performance; and Global Navigation Satellite Systems (GNSS) Future Challenges and Opportunities.
In the keynote speakers' list, Ray Swider, Chairman, NATO Capability Panel 2 (Identification and Navigation); David Grimes, President, World Meteorological Organization (WMO); Pascal Legai, Director of European Union Satellite Centre;  Prof. Dr-Ing Wolfgang Reinhardt, AGIS GI Research Group, Professorship of Geoinformatics, Department of Applied Computer Sciences, University of the Bundeswehr Munich; and others will be present.
Source: GMC