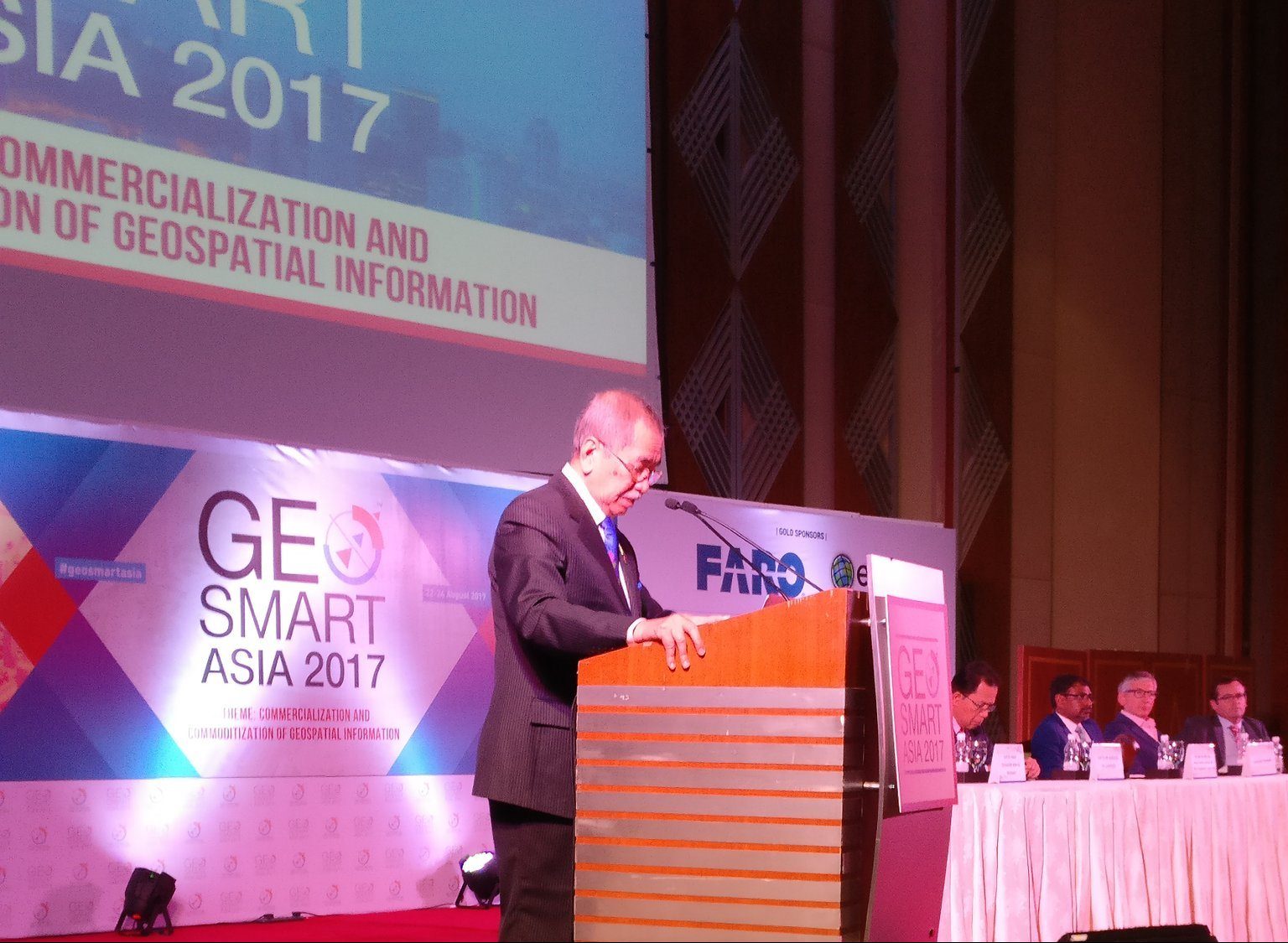 Malaysia: The Asia Pacific region's premier geospatial industry conference, GeoSmart Asia 2017, kicked off in Malaysia on Tuesday. The three-day event will play host to distinguish industry players, researchers, academicians, and technology providers. The opening session saw a huge gathering of leaders from the industry.
Member of Parliament and Minister of Natural Resources and Environment for Malaysia, DS Wan Junaidi TJ, delivered the guest address on the importance of geospatial information at the opening session of GeoSmartAsia 2017. In his speech, Janaidi said, GeoSmartAsia has successfully been able to raise & solve concerns of the Asian geospatial community.
Meanwhile, in the inaugural address Sanjay Kumar, CEO, Geospatial Media and Communications talked about the role of geospatial technologies in our lives. He said that geospatial technologies help in locating our assets and monitoring developments. He further added that to bring most of these technologies to human use, we need private and public sector to work together to augment the geospatial industry.
He said "Public sector will have to implement more effective policies to promote the use of technologies, and conferences like UN-GGIM should take place more often to spread awareness about the geospatial technologies."
Various industry leaders including Nigel Clifford, CEO, Ordnance Survey; Yasushi Shimoyama, Director General, Geospatial Information Department, Geospatial Information Authority, Japan; Chris Gibson, Sr. Vice President, Trimble; Kumar Navulur, President, DigitalGlobe, USA, were also present in the inaugural day.
The event will feature over 1,500 thought leaders, entrepreneurs, and professionals from across the world. The conference will focus on issues like using geospatial technologies for national and regional development, commercialization & commoditization of geospatial information, geospatial infrastructure and policy frameworks, and defense and public safety etc.
GeoSmartAsia 2017 is here to solve almost all concerns of the geospatial community. With thoughts being shared by leaders of the industry on varied issues related to geospatial technologies, no question is likely to remain unanswered. Keep following to know more!