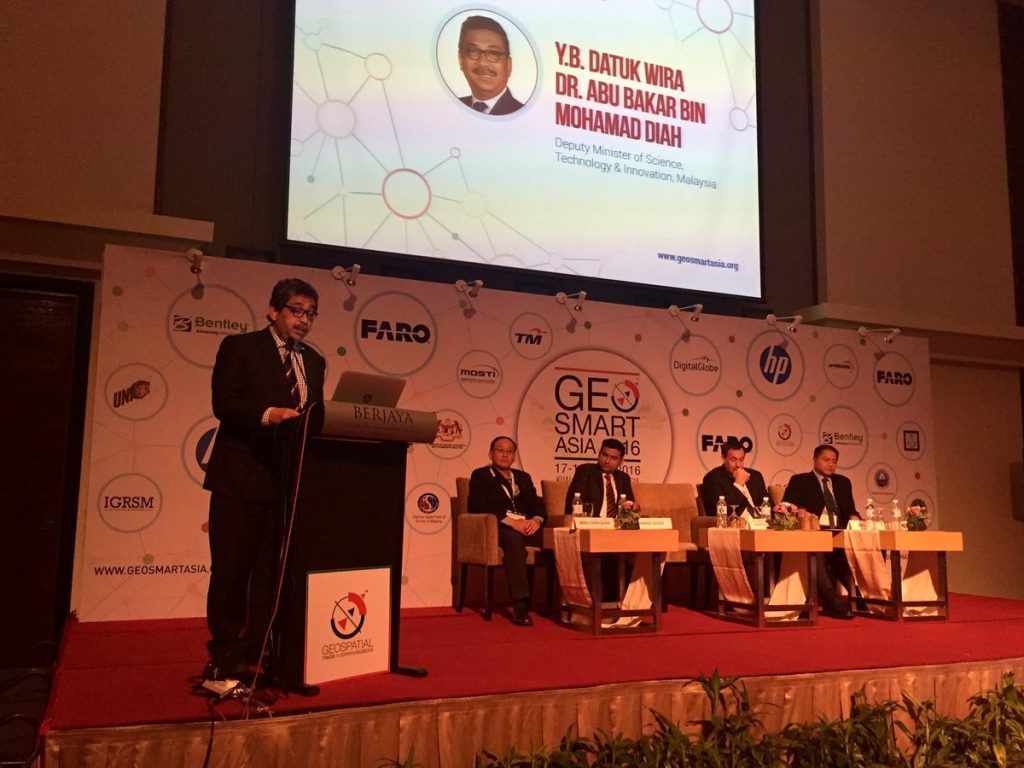 Malaysia: South Asia's premier geospatial industry conference, GeoSmart Asia 2016 has begun amid much fanfare in the heart of Malaysia's Kuala Lumpur. The Asia Pacific conference showcases the capabilities of geospatial technologies for national development and industries.
For this year, the theme of the conference is focussed on "Geospatial: Shaping the Future." the event will highlight how geospatial technology adoption will be key to staying competitive, sustaining investments and shaping the future poised ahead for the region as it emerges as the global economic growth engine.
The event kicked off with an exclusive breakfast roundtable discussing public-private-partnerships ventures in geospatial industry. The conference involves industry, practitioners, policy makers, scientists, academicians and the users.
The conference will also focus on questions like using geospatial technology in projects like smart cities, digital India, internal and border security, disaster management etc. A three-day event will feature two geospatial conferences (GEO SMART ASIA and GEO INTELLIGENCE ASIA) under one roof.
Overall, the conference presented a tremendous opportunity for young minds, academicians, researchers, etc. Mark Rozario, CEO of Agensi Inovasi Msia, urged new start-ups to start commercialising their geospatial innovations.
Geospatial data have a very important role in today's economy, said Y.B. Datuk Wira Dr. Abu Bakar Bin Mohamad Diah.
John Taylor of Bentley Systems said, "BIM models created from imagery are cheaper than those created using laser scanning equipment."