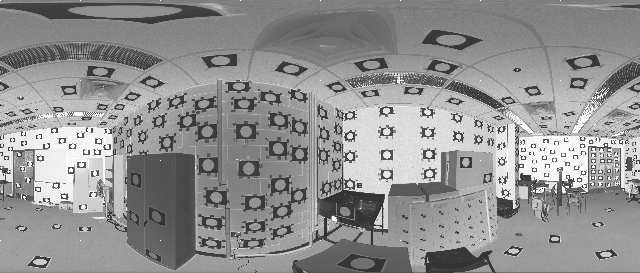 US: Working towards a common goal to offer unmanned indoor mapping solutions, GeoSlam, the SLAM based mobile indoor mapping systems solutions provider, and modular robots manufacturer, Blackdog Robotics, have joined hands.
"Since the launch of the ZEB-REVO system in March 2016 with its auto rotating sensor, the REVO has facilitated autonomous operation and deployment on multiple platforms," says Mark Reid, COO at GeoSlam. "We are therefore excited to be working with Blackdog to take this one step further and mount the system on an unmanned platform that can be operated remotely."
Through a combination of the Blackdog mobile platform, which can be remotely operated at distances of more than 500 meters without line of sight, and the GeoSlam ZEB-REVO mobile indoor mapping system it is now possible to quickly map challenging environments in 3D without putting personnel at risk.
With a standard top speed of 3.8 miles per hour, the Blackdog mobile robot can traverse a multitude of landscapes and environments, including sand, mud, debris, water and snow. It can operate in temperatures ranging from -40 to 150 degrees Fahrenheit. With the REVO's datalogger safely stowed inside the water- and dust-resistant casing of the robot, the two technologies operate in perfect tandem.
"Blackdog is a rugged multi-mission configurable robotic platform designed from the ground up for maximum modularity and ease of operation. With interchangeable deck modules the platform can quickly host a number of different cameras and sensors depending on the mission," says Mike Garrod, CTO of Blackdog Robotics. "The size and simplicity of the ZEB-REVO combined with the ability for remote operation makes it the perfect 3D mapping sensor for Blackdog."