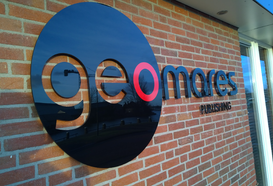 Netherlands: Two leading international publishers in the geospatial field are to combine their resources. PV Publications Ltd, publishers of Geomatics World, GIS Professional and other titles are to join with Geomares, publishers of GIM, Hydro, the website Geo-matching.com and other titles.
The two companies will establish a new business in the UK to manage and publish titles addressing both the UK and international English speaking readership in Surveying, Geomatics, GIS and other aspects of geospatial practice and technology.
Welcoming the move, Stephen Booth, managing director of PV Publications Ltd said, "This is an exciting move for our readers. Demand for information about all things geospatial has never been higher. By combining with Geomares we will be able to move forward and improve services to our readers worldwide".
It is understood that Stephen Booth will continue in his editorial role for the titles previously published by PV Publications for the present time.
Commenting on the move, Durk Haarsma of Geomares said: 'We are very happy to announce this step, convinced that readers of all our publications – print and online – published from The Netherlands and the United Kingdom will benefit from the synergy between the established brands of our respective companies.'
Source: Geomares