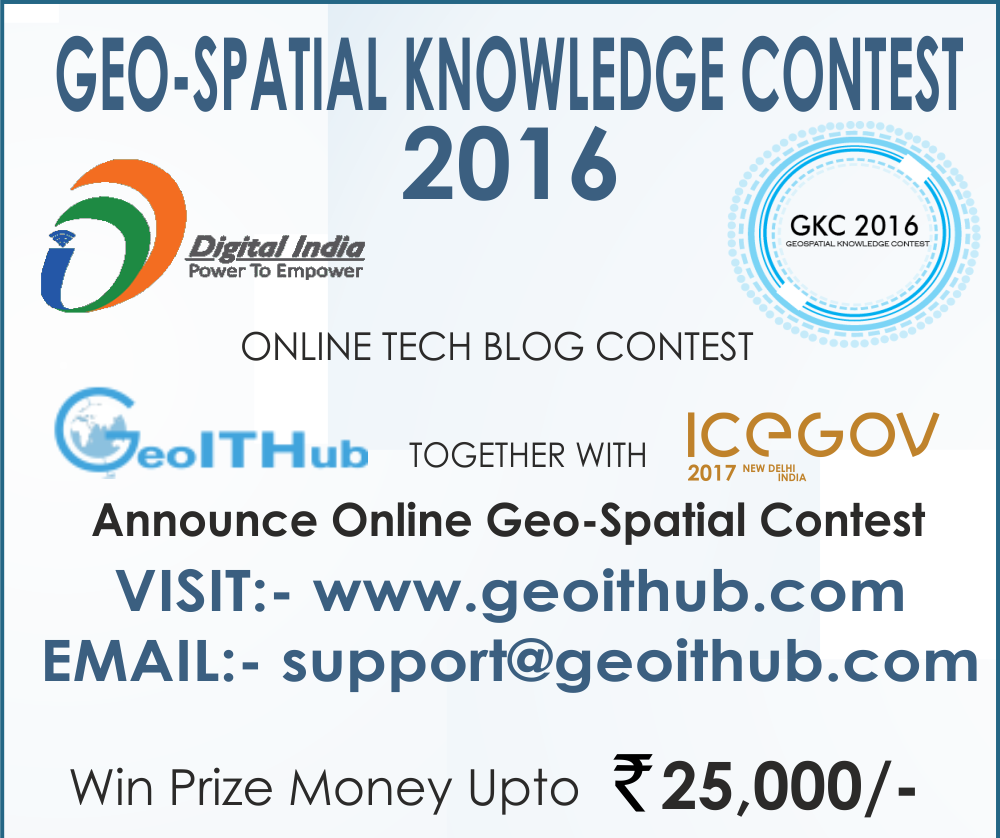 India: GeoITHub is organzing first of its kind online "Geospatial Knowledge Contest" that focuses on topics like GIS, Location Analytics, Internet of Things, Mobile Technology, Remote Sensing, UAVs, Smart Cities, Business Intelligence, Convergence of GIS with IT, Drones, Artificial Intelligence just to name a few. GeoITHub has been selected as an official run-up partner of ICEGOV2017, supported by Digital India.
Objective of GKC is to raise awareness of Geo-Spatial technology in young minds and showcase the Geospatial Knowledge of school students, undergraduates, post-graduates, Ph.Ds researchers/scholars, to the world.
One need to write a BLOG (an idea/project/research paper) approximately 300 words on any topic of his/her interest as mentioned above, which should converge with Geo-Spatial technology. To motivate and encourage the participation we have kept the cash prize for top 20 winners ranging from INR 5,000/- to INR 25,000/-.
Winners of GKC will be facilitated during ICEGOV conference scheduled from 7th to 9th March 2017.