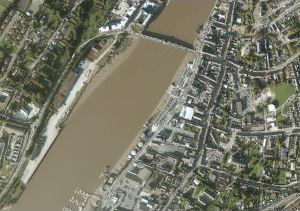 UAE: At the ISPRS'16 in Prague, Geodyn Technology announced the introduction of its service for Aerial Film Conversion. Based on novel technology the system converts Aerial photography at a rate of 10 frames per minute with a resolution of 20 microns.
In addition to the digital images, accurate geo-referenced Image maps are produced in an automated workflow for overlay on existing maps or satellite imagery, and integrated into a range of applications for efficient visualization and analysis.
All work is carried out at the client's premises. Aerial photography archives of 1 million frames can be converted in less than 1year. For further information, please contact [email protected] or visit our website www.geodyn.com
Geodyn is spatial technology company that combines the personnel with long standing experience in aerial survey with the latest technologies to create solutions that enable informed decisions.