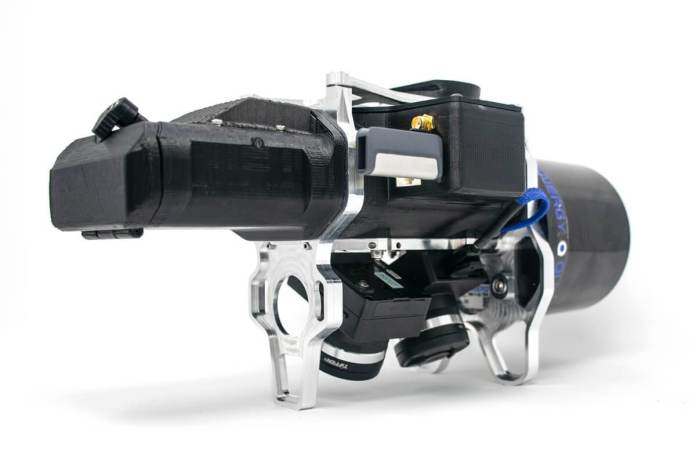 USA: GeoCue Group has unveiled its new True View line of drone sensors. True View sensors offer surveyors an innovative lidar + dual oblique mapping camera configuration integrated in a single lightweight payload for use on commercial drone platforms.  True View allows for fast, easy automated generation of true 3D colorized point clouds, oblique imagery and orthophotos from a single flight.
The True View 410 is the industry's first integrated LIDAR/camera fusion platform designed from the ground up to generate high accuracy 3D colorized LIDAR point clouds.  Featuring dual GeoCue Mapping Cameras, a Quanergy M8 Ultra laser scanner and Applanix Position and Orientation System (POS), the result is a true 3D imaging sensor.  With its wide 120° fused field of view, the True View 410 provides high efficiency 3D color mapping with vegetation penetration in a payload package with a mass of about 2 kg.
"Anyone considering a drone LIDAR system should pause and evaluate the True View product line," said Lewis Graham, President and CTO of GeoCue.  "The True View sensor fusion systems will make 3D colorized point clouds a standard product demanded by customers of high accuracy drone mapping.  The 3D colorization approach that we use in our Evo software provides a new level of intelligence in LIDAR point clouds.  An advance in sensor technology comes along every few years that changes our industry – True View is one of those instances."
The visualization of colorized vertical surfaces demonstrated the value of the dual oblique cameras and true 3D mapping of LIDAR points to images.