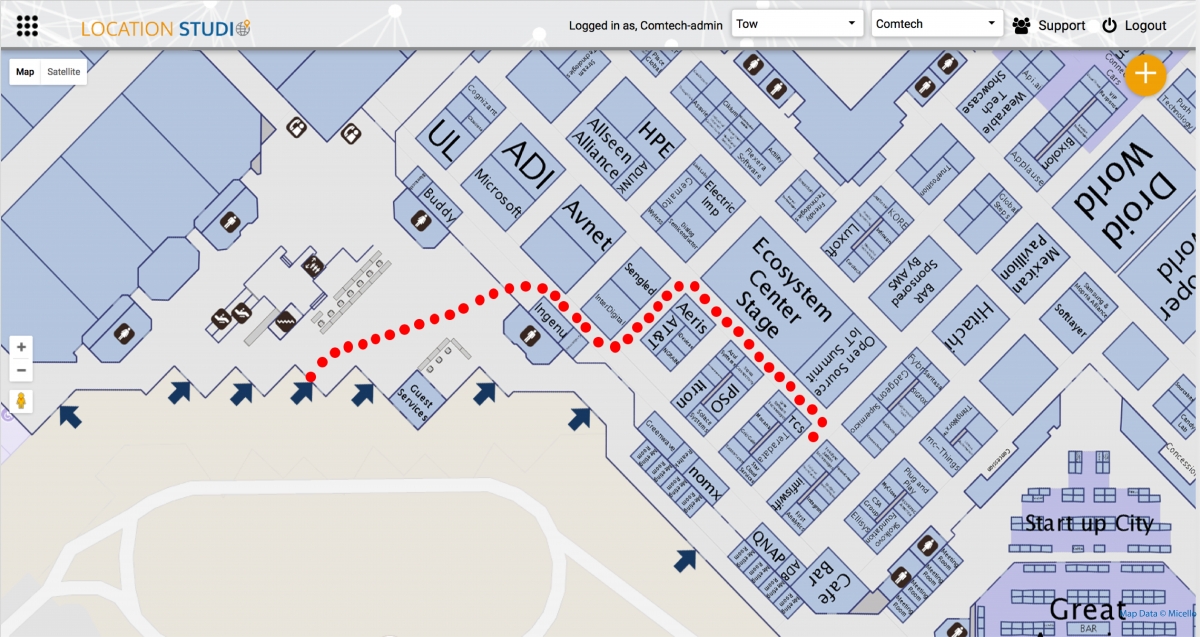 US: Micello and GeoComm have announced a strategic partnership to incorporate Micello indoor maps into GeoComm emergency 9-1-1 map displays. GeoComm is the leading provider of turnkey emergency 9-1-1 development services to county governments in the United States.
Through this partnership, GeoComm can utilize Micello's global curated database of indoor maps into its existing PSAP mapping display. GeoComm PSAP mapping products are currently used by thousands of 9-1-1 call takers across the United States.
"Micello is a recognized leader in indoor mapping, and it makes sense to add support for Micello maps to GeoComm's GeoLynx Server PSAP mapping products. Imagine receiving a 9-1-1 call from a mobile phone inside of a large space like a shopping mall or business campus, and zooming directly to the indoor location of the caller on your PSAP map display so that you can see the floor, room, best entrance, and quickest path through a facility to get to the caller," said John Brosowsky, VP of Product Management and Innovation at GeoComm.
"This partnership will provide more granular location information to 9-1-1 call takers with our detailed indoor maps," said Ankit Agarwal, CEO of Micello. "The FCC has mandated increased position accuracy for 9-1-1 calls placed from mobile phones while indoors and this partnership will enhance the map display for PSAP dispatchers and first responders."
The integrated solution will be showcased at GeoComm's booth at the upcoming National Emergency Number Association Conference (NENA 2016) being held in Indianapolis on June 11 – 16.
Source: PRR