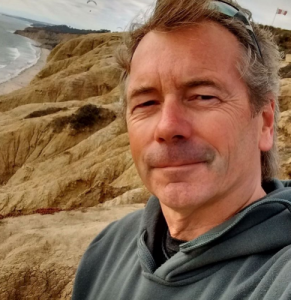 US: GIS software and geospatial solutions provider, Geo Jobe have appointed Glenn Letham as the new Chief Marketing Officer of its Geospatial Division. Glenn will be working closely with GEO Jobe's teams in Nashville, Tennessee, Biloxi, Mississippi, and Redlands, California, with focuses on building and supporting the GEO Jobe brand, driving product awareness and engagement strategies,  initiating new and cultivating current relationships in North America.
Glenn comes to GEO Jobe with over 20 years of experience in marketing, social media strategy, community management, technology evangelism, writing, blogging, GIS project management, data capture and mapping services, and data analysis.
He will be managing all Marketing, Community outreach, brand strategy and product evangelism in the U.S. and Canada while also supporting clients including educational institutions, natural resource agencies, all facets of government, A/E and public/private utility agencies including gas, water, and electric.
"We are excited to have Glenn joining our team as the CMO (Chief Marketing Officer) at GEO Jobe GIS Consulting. I've come to know Glenn over the last 10yrs and there is no doubt that his experience, personality and comprehensive knowledge of the Geospatial industry is a perfect fit into the culture of GEO Jobe. This is a really exciting time for the company and we feel that Glenn's addition will only accelerate our growth and direction." said Neill Jobe, President and CEO, GEO Jobe GIS.