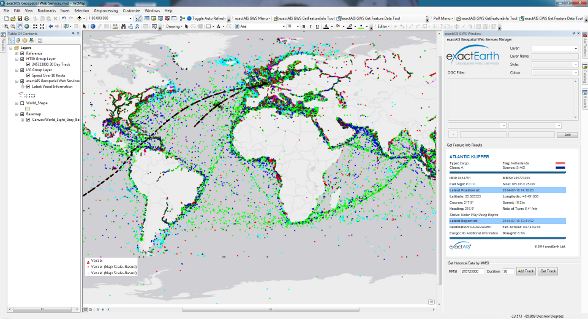 US: Genscape and exactEarth have announced a joint expansion in its AIS and maritime data services. The decision is a result of an extended partnership of more than three years between the two companies.
The two companies have had a successful collaboration combining their respective industry-leading capabilities in satellite and terrestrial AIS data services to offer a range of global AIS products to governments and commercial markets around the world.
The partnership focuses on building and delivering the next generation services and datasets required by financial information services and trading firms. exactEarth is now offering exactShipDB, a new, enhanced vessel information service utilizing the Genscape Vesseltracker Ship Database.
Additional solutions under exploration are port information, event history, and vessel movement prediction. These new, differentiated, and value-added solutions will extend and grow existing multi-year relationships with financial markets-focused customers.
"We are pleased to continue our successful relationship with exactEarth as a preferred industry partner for satellite AIS data services," said Genscape CEO Matthew Burkley. "The addition of exactShipDB to exactEarth's data service product line will benefit both companies and will continue to expand our relationship."
"Our collaboration with Genscape has allowed both companies to offer a range of highly reliable and high performing maritime data products to the global market," said exactEarth CEO Peter Mabson. "We are pleased to be able to build on this successful, long-term relationship and to be able to expand our data offering to the marketplace."