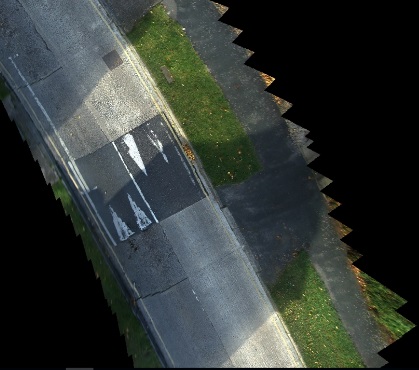 UK: Utilities companies looking to cut the cost and time of their construction works have announced a new solution available to them as Gaist revealed its unique infrastructure digital twin has the potential to increase efficiency output by 10 per cent at 0.01 per cent of the project cost.
Showcasing its innovative mapping solutions to the utilities market for the first time at this week's UtilityUtility Week Live Week Live, Gaist covers over 341,500 kilometres of the UK's roads and pathways with more than a billion high-definition images to create a complete and precise view of the highway network.
This gives planners and engineers the opportunity to explore any part of the network and its wider environment from their desktop, enabling them to make cost-effective and informed decisions when planning and carrying-out projects on roads.
"Having detailed knowledge of the working environment and existing infrastructure is key to the effective planning and budgeting of maintenance and upgrade projects on the highway network especially in the utilities and telecoms sectors," said Steve Birdsall, CEO of Gaist. "The efficiencies that we can achieve are substantial and the cost of this service has been calculated that a 10 per cent efficiency output is possible at 0.01 per cent of the project cost. This is a huge saving that is going to bring tremendous benefits to the customer."
Gaist's solution adds value to utility providers by identifying surface types and the accurate location of utility assets, as well as providing the ability to measure, which allows for accurate budgeting, planning design and delivery, allowing providers to get it "Right First Time". The data can also aid on-site inductions and briefings, mitigate health and safety risks and reduce costs through negating the need for on-site surveys.
Additionally, Gaist can provide complementary and value-added services such as ground-penetrating radar, traffic management, exact location of services and rod and rope duct proofing.
"What needs to be done to prepare for planned maintenance? What percentage of roads are ready for fibre? These are key questions that companies would really struggle to answer without costly visits to the roadside – but Gaist changes that," added Birdsall. "We have solutions that can really enhance the technology already being used by utility providers and we look forward to showcasing the benefits to Utilities Week Live."