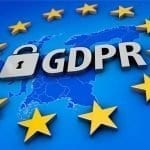 France: France's data authority CNIL has announced a fine of €50 million(around $56.8 million USD) for US search giant Google, using the EU's strict General Data Protection Regulation (GDPR) for the first time.
CNIL said the amount of the fine was "justified by the severity of the infringements observed regarding the essential principles" of the EU's General Data Protection Rules, or GDPR. They are "transparency, information, and consent," it further stated.
Although the €50 million fine seems large, it's small compared to the maximum limits allowed by GDPR, which allows a company to be fined a maximum of four percent of its annual global turnover for more serious offenses. For Google, which made $33.74 billion in the last quarter alone, that could result in a fine in the billions of dollars.
Responding to the fine, a Google spokesperson said that the company is "deeply committed" to meeting the "high standards of transparency and control" that people expect of it. They said that the company was studying CNIL's decision in order to determine its next steps.
Google has also been accused of GDPR privacy violations by consumer groups across seven European countries over what they claim are "deceptive practices" around its location tracking.