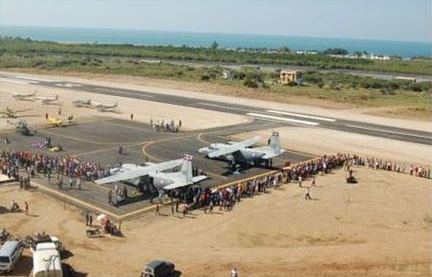 Dominican Republic: Marino Collante, Director of the Airports Dept. in Dominican Republic, on Monday announced the acquisition of four weather stations to ensure navigation operations for all of the country's aviation facilities.
He said the equipment will improve aviation safety in the various airfields, which receive hundreds of non-commercial aviation tourists each year. "We're making investments in maintenance and purchase of equipment needed for better and safer operation in these aerodromes, which is essential for the safety of travelers."
The official said the basic weather stations "will allow to observe and record basic weather conditions, such as temperature, humidity, wind and rain conditions."
The official said the stations will operate at the airfields in Constanza (central), Montecristi (NW), Cabo Rojo (SW) and Las Maravillas caves near San Pedro (east). Collante said once the stations start operating the Airports Dept. staff can check weather conditions to improve navigation around those aerodromes.
The official said his agency took part in the "EAA AirVenture 2016", an annual international aviation event held in Oshkosh, Wisconsin, organized by the Experimental Aviation Association of America.